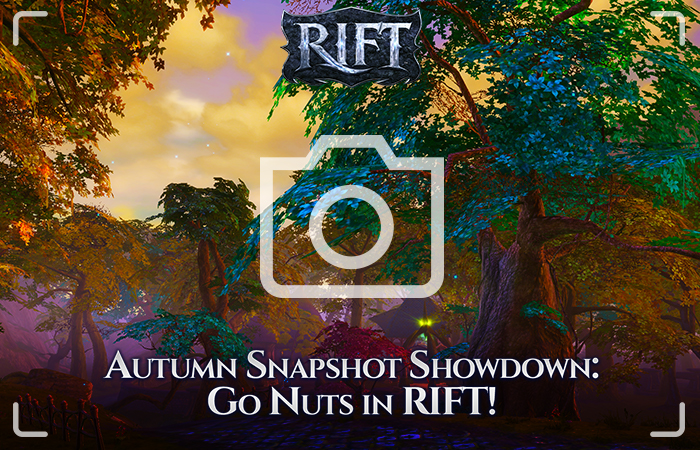 Greetings, Ascended!
Autumn is in full swing, and there's no better time than now to partake in a fun challenge for a chance to win a great reward!
Starting today, and running until November 29, 2023, enter our contest on Gleam.io. Take on as many different challenges as possible to increase your chances of winning one of the three "Wraps the Mummified Squirrel" prizes!
Autumn Snapshot Showdown: How do I enter?
Participating in the screenshot contest is simple. Follow the steps below:
Head over to RIFT and take a screenshot of your favorite landscape that reminds you of the autumn season.
Open Gleam.io and enter the raffle.
The more points you collect, the better your chances of getting a big reward!
Post your screenshot on Facebook, Twitter, or Instagram using the hashtags #Autumn, #RIFTGame, and #MMORPG. Then, verify your entry on Gleam.io.
You're good to go!
Are there any rules?
Your screenshot must follow the autumn theme.
Some image editing is allowed; however, your entry must remain fully visible.
Inappropriate or offensive entries are strictly forbidden.
What are the rewards?
Up to three (3) lucky Ascended will receive the adorable mount "Wraps the Mummified Squirrel"! Winners will be contacted via email on December 5, 2023.
General Terms of Participation apply to all entries.
What are you waiting for, Ascended? It's time to go nuts or go home!
Cozy regards,
Your RIFT team.