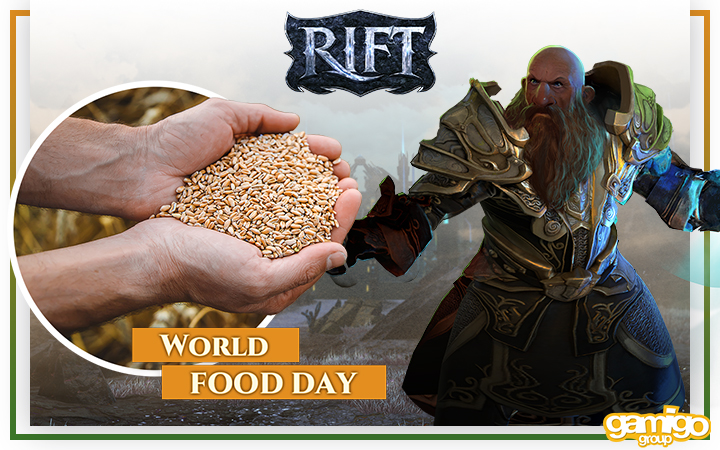 Hello Ascended!
Today is World Food Day and we're celebrating everything that is food and agriculture!
Wouldn't it be nice to celebrate in RIFT as well with a fun challenge for a chance to get great rewards?
We agree! Starting today until November 13, 2023, create your ideal kitchen in your favorite dimension for a chance to earn a reward!
How do I enter?
Entering the contest is simple! Check out the following steps:
Pick your favourite dimension (any dimension works!) and decorate it in the theme of the contest!
Take a screenshot showcasing what you created and post it on the #world-food-day on Discord or on Facebook and X (formerly known as Twitter) using the #RIFTWorldFoodDay hashtag!
Include your Character Name, Server and Region…
…and you're good to go!
Are there any rules?
New creations are encouraged, but older ones are also ok.
Content that is inappropriate or offensive is strictly forbidden.
Image editing is allowed, however, your entry must remain visible.
Entries that don't include Character Name, Server and Region do not qualify to receive a reward and therefore are considered void.
How do we determine winners and what are the rewards?
Winners are determined by creativity and being as close as possible to the theme of the contest!
Up to three (3) entries will receive 3000 Credits each!

Winners will be announced on November 20, 2023 on our website and social media platforms!
Please note: Rewards may take up to two (2) weeks to be delivered.
General Terms of Participation apply.
We are ready, Ascended, show us your Dimension decoration skills!
Best regards,
Your RIFT team!