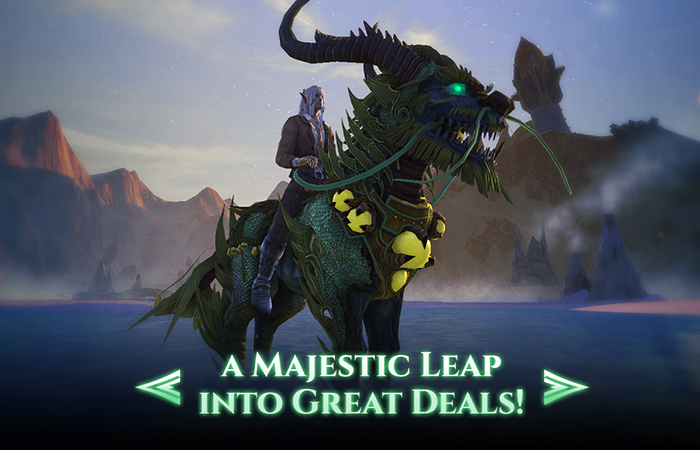 Hello Ascended!
The world of Telara is a vast and mysterious place and we're sure you need a great mount to truly leap into a great adventure!
For a limited time only, the following items will be available at a 25% discount:
Dread Obsidian Ki Rin
Obsidian Ki Rin
Amethyst Ki Rin
Ruby Ki Rin
Glowing Amethyst Ki Rin
Glowing Ruby Ki Rin
Moonstone Ki Rin
Glowing Sapphire Ki Rin
Emerald Ki Rin
Glowing Emerald Ki Rin
Limited Edition: Crystalline Lifter Trove
Crystalline Lifter
Limited Edition: Necrotic Lifter Trove
Necrotic Lifter
Abyssal Thresher Supply Crate
Molten Thresher Supply Crate
This sale will be available from October 10, 2023 11am UTC until October 17, 2023 11am UTC.
Ready to leap into a great adventure?
Majestic regards,
Your RIFT team.