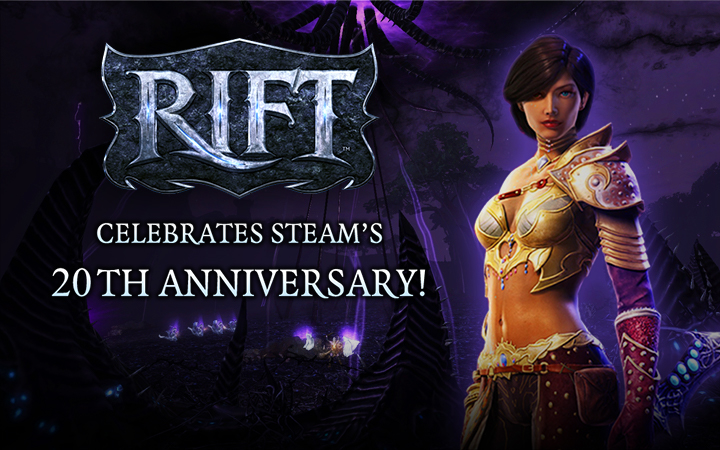 Hello Telarans,
Happy Anniversary Steam!
Today marks a significant milestone as we celebrate Steam's 20th anniversary!
Steam has been a platform where players find new games & forge connections across various communities throughout the years, and we're proud to count the inhabitants of Telara among them.
A big thank you is in order to our RIFT players from both Steam and Glyph platforms, your enduring support and dedication to RIFT over the years hasn't gone unnoticed and we have prepared a few gifts for you to celebrate in style!
The celebrations won't stop there either – October is just around the corner and soon we'll be celebrating 10 wonderful years of RIFT on Steam! Stay tuned for more fun activities to come!
Let's Celebrate!
From September 12, 2023, to September 26, 2023, every player who logs in will be granted 7 days of Patron for free, our optional subscription that offers numerous in-game perks, and an Arclight Rider, ready to take you anywhere on your Telaran adventures.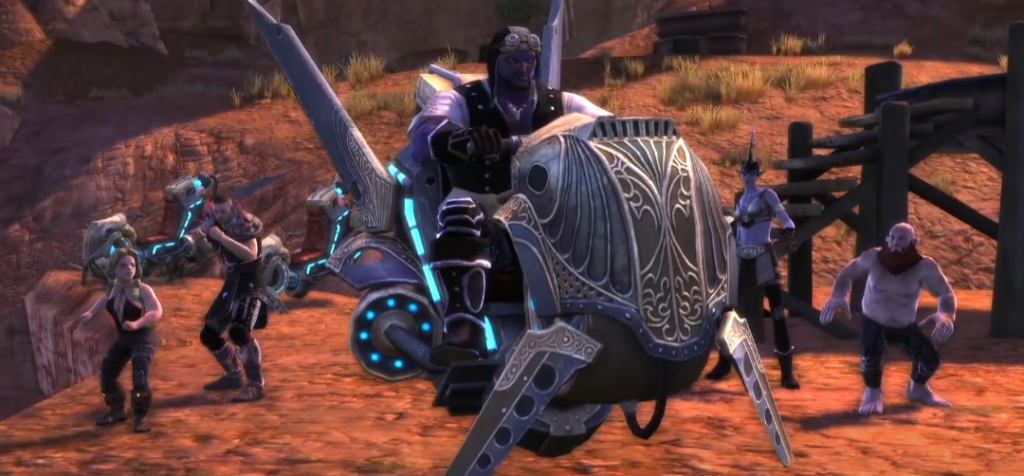 Additionally, all players will benefit from an XP boost, adding a little extra to your RIFT endeavors.
Last but not least, the following items will be available at a discount in the RIFT store!
RIFT – The Rising Storm Power Pack
RIFT – Ascended Essentials Pack
RIFT: Glory of the Ascended Pack
RIFT – Laethys' Indulgence Power Pack
Rift 1-Month Patron Pass
RIFT – 12-Month Patron Pass
RIFT: Laethys' Fortune Pack
RIFT: Upgrade Bundle Pack
RIFT: Classic Collector's Pack
(In-game & Steam only) But that's not all, all credit bundles are now available at a 50% discount!*
Credits allow you to obtain several useful items from the in-game store, such as the Level 65 Character Pack and several Greater and Trascended vials that grant amazing boosts, which also happen to be on discount, quite a treat isn't it?
Be sure to catch the items you want to get, these deals will only be available from September 12, 2023 6PM UTC to September 19, 2023, 11AM UTC!
*The in-game store is not showing the discount, however, the correct price will be deducted as written above.
New or Returning to RIFT?
If you're new to RIFT, or returning after a break, our community is here to support you!
Join the RIFT Discord and start engaging. And for a refresher or introduction, check out our new player guide that covers RIFT's basics.
Now, login and celebrate with us 😊
Your RIFT Team