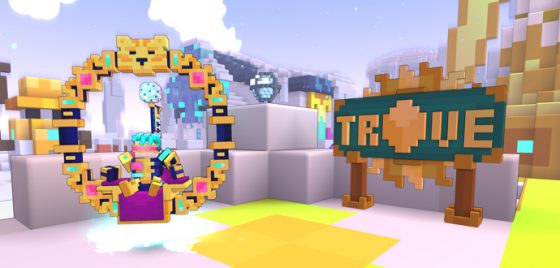 A new year has started and the fun has only just begun in Trove!
Let's all celebrate the new year 2022 together in Trove as many new adventures await you this year – but let's start with the Renewus 2022!
Stock up on confettis and light up our Hub with joy and good humor while dancing.
Clean up the adventure worlds and go kill several enemies without forgetting those who hide in the different dungeons in order to make the world of Trove even more attractive.
Have you seen what is happening in the Hub? Yes, an invasion of Renewus Orbs falling from the sky!? Go play with them a bit, they're not as dangerous as they seem.
Take part at our Renewus 2022 event from January 4, 2022 at 11:00 AM UTC until January 18, 2022 at 11:00 AM UTC.
Don't forget to take a quick peek in our in-game store for some new items!
We wish you all a wonderful 2022 in Trove!
Check out our forum for more information!