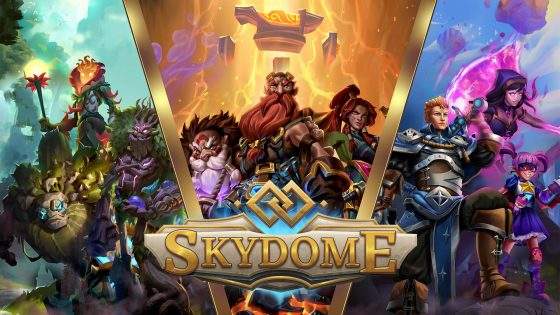 gamigo invites all players to experience the Closed Beta of the tower defense MOBA hybrid this weekend, with the Early Access scheduled for July.
gamigo's highly anticipated 4 vs 4 multiplayer online game Skydome, which has been in Closed Beta since April, is moving ever closer to its Early Access phase, now announced to happen in July. In the weeks leading up to this, the game will experience a number of balancing and stress tests, the first one going live this upcoming weekend. For these tests, new waves of Closed Beta applicants will be invited to experience the game's thrilling and unique multiplayer game play. Interested players can sign up for access on the game's website, Skydome.
The Skydome stress test sessions will happen starting Friday, June 4th at 5 PM CEST (11 AM EDT, 8 AM PT) and continue until June 7th, 2 PM CEST (8 AM EDT, 5 AM PT). During this time, everyone will have the chance to join the server, even without a code.