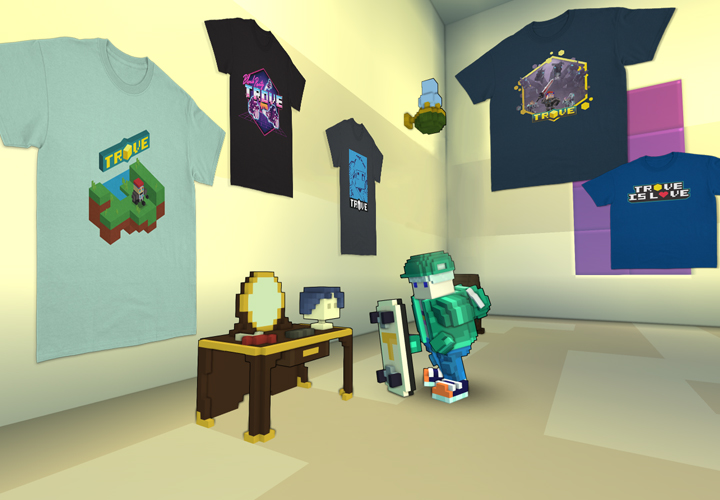 Good news everyone! Trove merchandise is now available on Amazon that allows you to show off that you are a true Trovian!

Treat yourself and show that you are a huge Trove Fan by wearing Trove-like T-Shirts or sweatshirts, hoodies, phone cases, bags and a lot more!
Satisfy all your blocky needs (and that of the blockhead close to your heart) here now:
.com (USA)
.es (SPAIN)
.fr (FRANCE)
.co.jp (JAPAN)
.de (GERMANY)
.it (ITALY)
.co.uk (UK)
Always carry a part of Trove with you, even when you're not playing and be #imatrove!

Best wishes,
The Trove Team!
---
Make sure your shipping address is in the same region as the marketplace to discover the products.
You can find 13 products with 9 different designs.