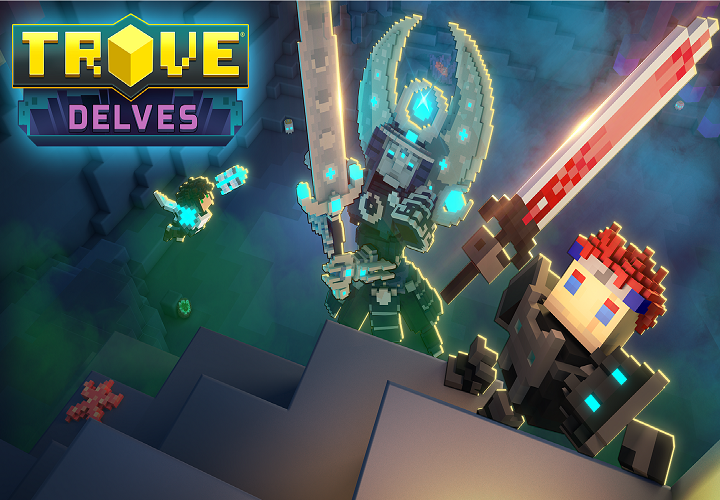 Discover what's dropping in the deepest dungeon dive ever dealt with in Trove Delves!
Delves are new, endless cave dungeon experiences filled with unique objectives, monster modifiers, and equip-able items that will affect your biggest journey ever in Trove. The further you go in Delves, the greater the risks and the rewards! Quickly complete the Delve objective, defeat the boss within the time limit, and open an epic chest at the end before you dare to proceed onto the next level. Curious and got questions? Check our Delves FAQ for extra info!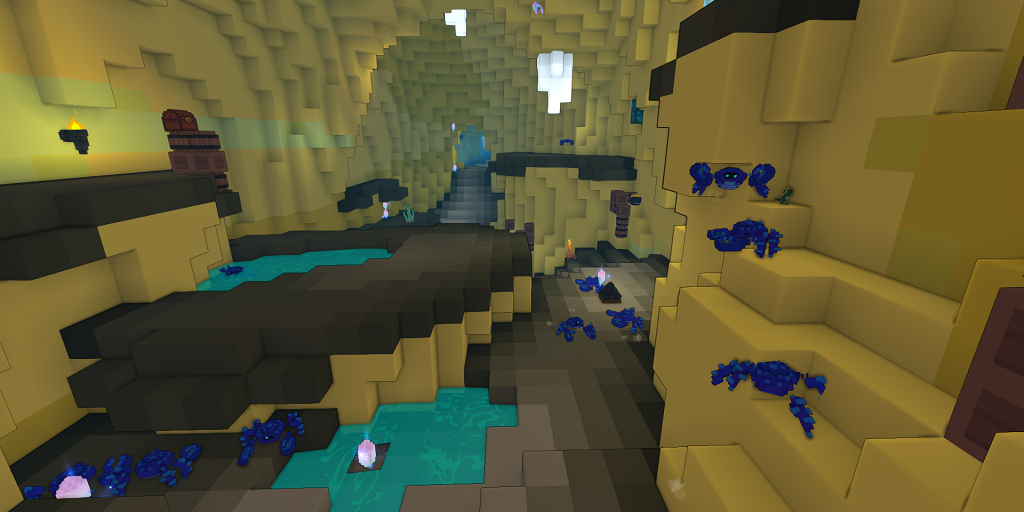 Delves are built for up to 8 adventurers regardless if just starting out or an experienced expert. Public Delves will match players around the same skill level to help conquer these foes together! There's also Private and Challenge Delves for additional ways to play and compete with others. Countless challenges, treasures, and changes have made their way into the Delves update.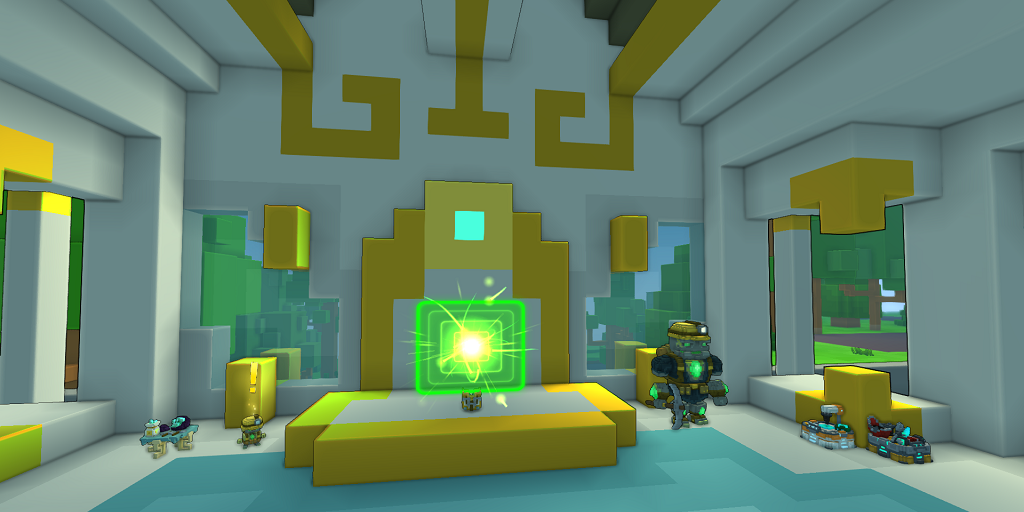 Rise up Trovians and check out the new Tomb Raiser class rework! As always, there's a wide variety of classes and group combos to try out with friends. Across Trove there are new dungeons, unlockable allies, sweet new styles, and much more to acquire in your travels. Power up and collect new Crystal 4 gear only found through Delves! There's TONS of fixes and quality of life changes, get all the details in our Delves Patch Notes here.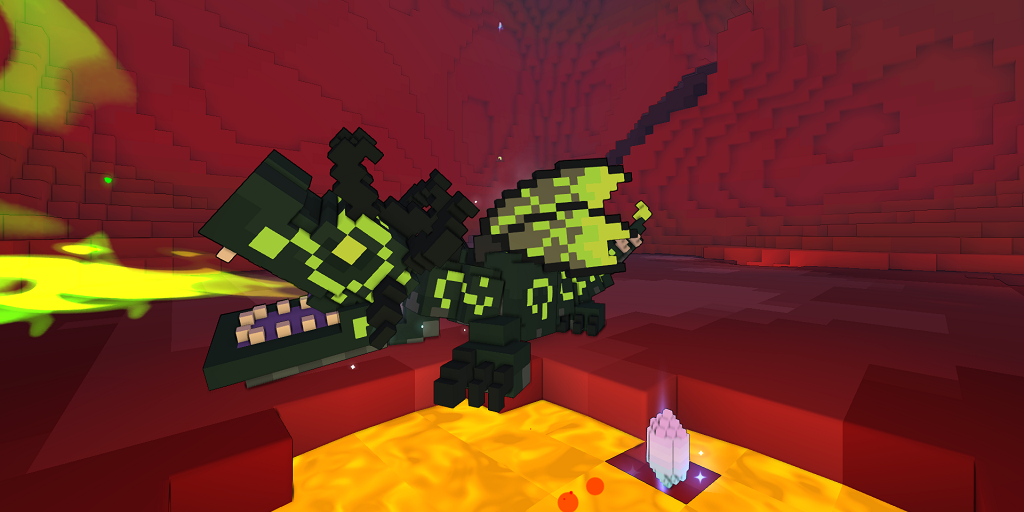 Celebrate Delves launch week with us and enter our Delves Art Challenge and Delves Boss Room Screenshot Contest for a chance at some extra awesome rewards! We're super excited for Delves PC release today, and can't wait to release on consoles at a later announced date! Be sure to follow our social media for more news and discuss feedback on our official forums.
It's easy to jump into Delves – just queue up, drop down, slay to the left, dodge to the right, beat the boss, open the chest, and then onto the next fight!
The Trove Team