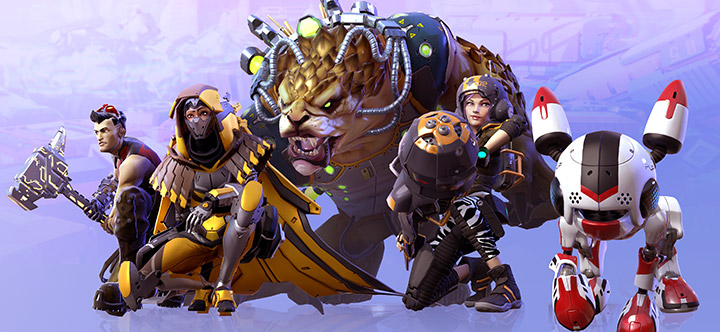 Trion Worlds' Unique Team Tactics Game Intros First Spectator Mode, Teases Next New Freelancer
Trion Worlds today announced that Atlas Reactor, its competitive team tactics game currently in closed beta, is now available in Early Access form on Valve's Steam digital distribution platform. To kick it off, Trion is holding a free weekend beginning at 5:00 p.m. PT today and ending Sunday, May 15 at 11:59 p.m. PT. During the free weekend, anyone can play Atlas Reactor, with access to all current freelancers. Trion today will also offer a preview of the game's spectator mode, and during an upcoming livestream will tease a new freelancer, who will become available next week.
As part of Early Access, Steam users can jump into Atlas Reactor this afternoon and join the tens of thousands of gamers already participating in the closed beta. For a limited time, Trion's Atlas Reactor can be purchased for as little as $19.99, and those purchasing the game will receive all freelancers forever.
"We're proud of all the progress we're making on Atlas Reactor and excited to see how the Steam community reacts to the game," said Peter Ju, executive producer on Atlas Reactor.
Custom Game Spectator Mode, unveiled today, lets anyone jump into an active custom game and watch two teams battle. Viewers can observe both teams from an overhead perspective, or choose to follow the action from any particular player's viewpoint. Spectator mode is being further developed to support other game modes.
Following the free weekend, gamers can gain access to the Closed Beta by purchasing the game, or seek an invitation by signing up at AtlasReactor.com.
Atlas Reactor reinvents tactical team play, combining competitive, fast-paced action with simultaneous turns in high-stakes, high-risk battles. Players must outsmart and outgun their fellow Freelancers with mere seconds to survey the field, coordinate with their team and lock in their moves, and then see the action play out all at the same time.