The MMO, Cubed
Grab your friends, hone your blades, and set off for adventure in Trove, the ultimate action MMO! Battle the forces of Shadow in realms filled with incredible dungeons and items created by your fellow players. Whether you're hunting treasure in far-off lands or building realms of your own, it's never been this good to be square!

---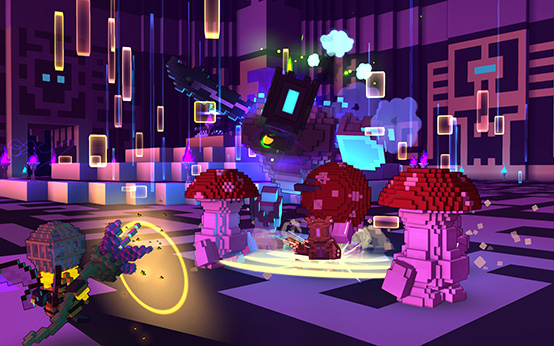 Adventure
Play as headless knights, draconic mages, salty pirates, dinosaur tamers, foxy lancers, and more. Master awesome abilities, ranging from deadly shuriken storms to deliciously devastating ice cream crushes. Brave deadly minions, bosses, and traps to "liberate" powerful armor and weapons, or dip into smaller Lairs for single servings of danger perfect for solo fun. Knock some blocks off in the Battleverse as you face your friends in head-to-head combat.

---
Explore
Journey through fully destructible realms on the backs of fire-breathing dragons and purrfectly whiskered Meownts. Jump into action tailored to any level as your adventures take you through all of Trove's weird and wild realms. Sail the vast seas of the Treasure Isles, soar through the floating islands of the Sky Realm, cross molten lava in the Habanero Seas, wander the digitized streets of Neon City, and more. The multiverse is your oyster!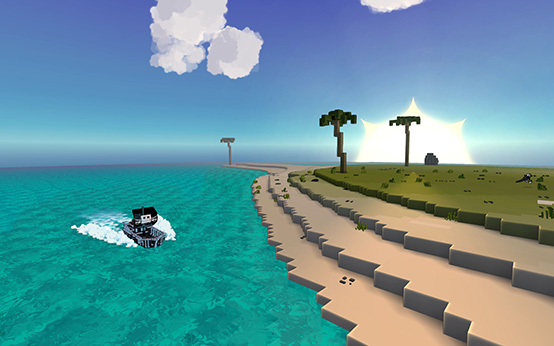 ---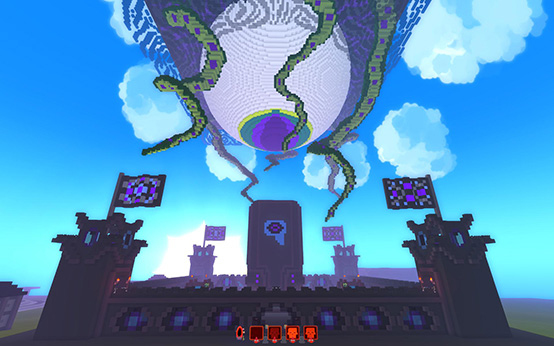 Create
Build anything and everything! Construct a Cornerstone and take your home wherever you go. Build an entire world just for you and your friends. Land yourself in the Trove gallery by making magnificent sky castles and massive hot dogs. Craft your perfect style with bacon swords and 3D glasses of insufferable doom. Collect a HUGE range of gear made by your fellow players, then make and submit your own creations – including Dungeons, Lairs, Class Costumes, and more.

---
Delves
Delves are endless cave dungeon experiences filled with unique objectives, monster modifiers, and equip-able items that will affect one of your biggest journeys ever in Trove. The further you go in Delves, the greater the risks and the rewards!
Delves are built for up to 8 adventurers regardless if just starting out or an experienced expert. Public Delves will match players around the same skill level to help conquer these foes together! There's also Private and Challenge Delves for additional ways to play and compete with others.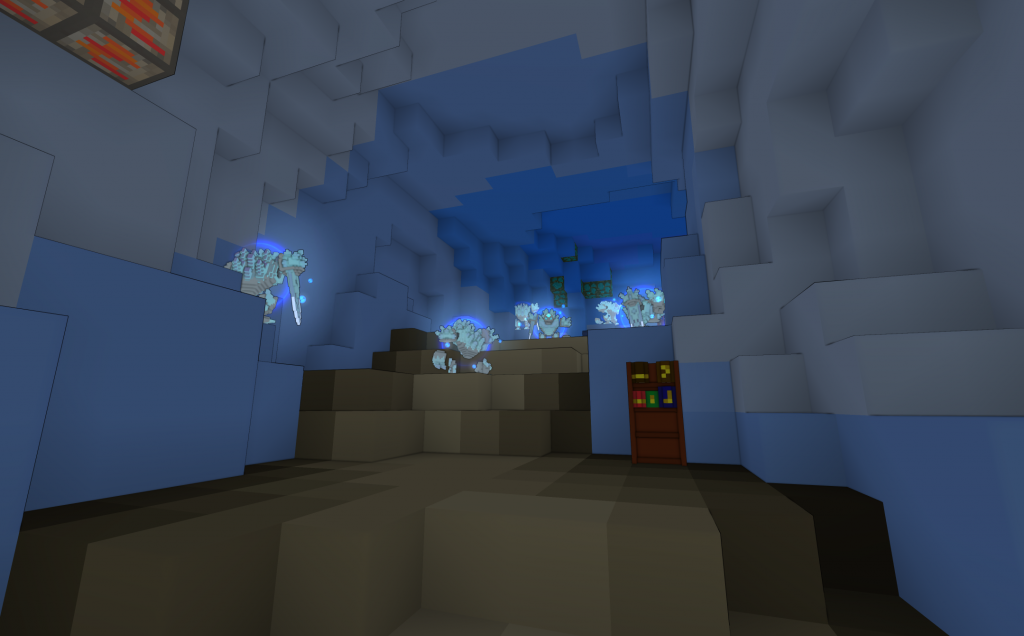 ---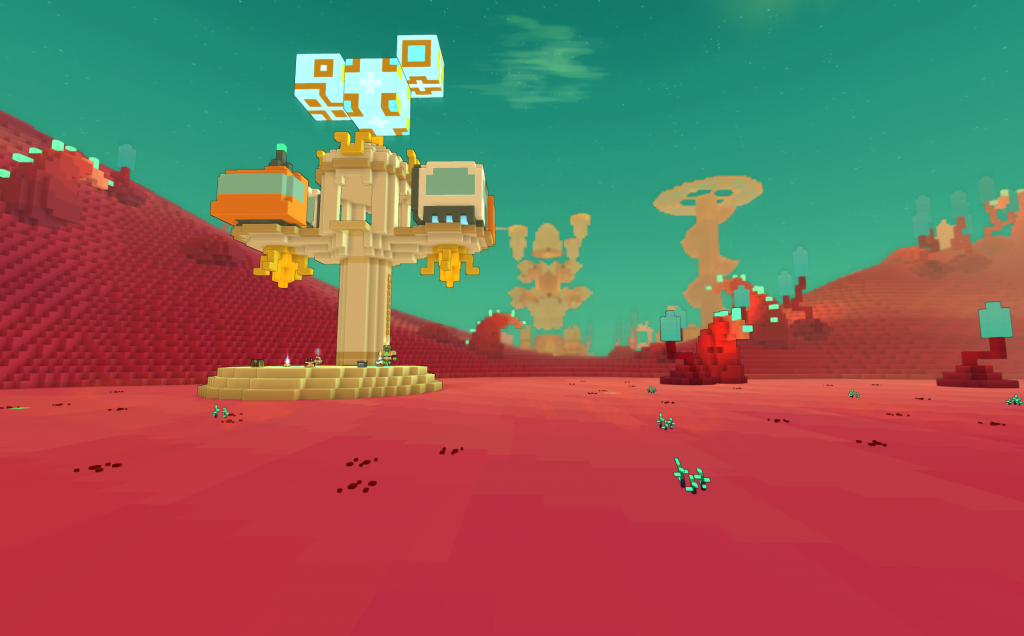 Geode
On Geode, you'll face challenges adapting to this alien world and its peace-loving denizens. With their power unchecked, Q'bthulhu's forces have turned the vast majority of Geode's topside into a deadly wasteland.
You'll need to craft and upgrade Geodian technology to protect against the elements as you explore the massive cavernous underground of the planet, gathering untapped resources in preparation for various wars that are on the horizon.