Prepare for Adventure!
Thirsting for danger or lusting for loot? Gather your friends, hone your blades, and delve into dungeons made by devs and players alike! Tucked into the darkest and most dangerous corners of Trove's Adventure Worlds, each is bursting with monsters, traps, and precious loot.

---
Dungeons
From castles and palaces to caverns and crypts, Dungeons are home to the deadliest villains and rarest gear in the land. Their immense interiors are filled with minions, traps, and bosses ready to put your skills to the test: Some can be tackled by single adventurers, but allies are certain to help you clear their depths!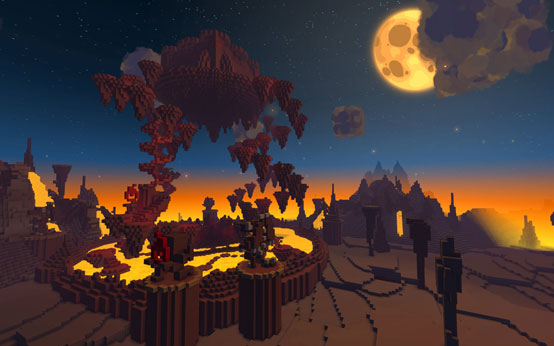 ---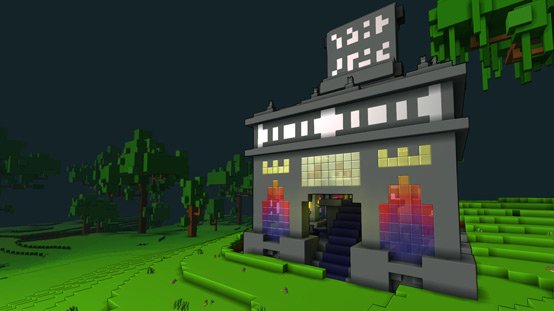 Lairs
Lairs are pint-sized dungeons – small dens of ill repute you'll find while running from zone to zone. Each holds a single-serving of dangers with a central boss to defeat or quest to complete plus lair-appropriate loot. Many Dungeons and Lairs have been created by the amazing Trove community. Check out our Player Creations page to learn more!