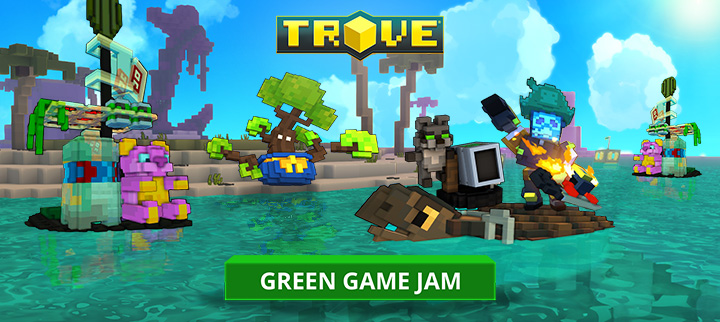 Hey Trovians!
Welcome to the Green Game Jam!
Starting today, take on a ton of fun in-game challenges for the whole month, help clear the Trove seas and lands from garbage and get rewarded, until July 5, 2023!
New green questline!
Qubesly has been incredibly busy of late removing trash and junk all over the place, but he now more than ever needs your help to clean as much waste as possible!
Head over to the Fae Forest and look out for Adventure Outposts where you will find some quite curious Bin Chickens who will gladly give you Tidal Treasures in exchange for certain items!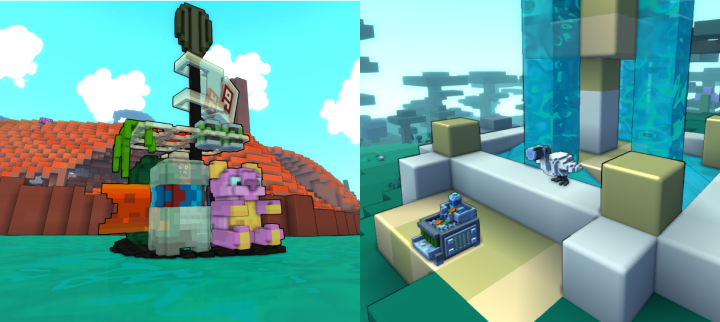 Make use of the Tital Treasures to exchange various items at the Recycling Recombobulator, like the mounts Six-Pack and Magestica, which work both on land and water and hold them close, you will need them to get rid of the Garbage Buoys found in the Treasure Isles biomes!
New and returning rewards!
The Green Game Jam brings you the aforementioned Six-Pack and Magestica mounts, along with some new allies that increase your garbage collection rate!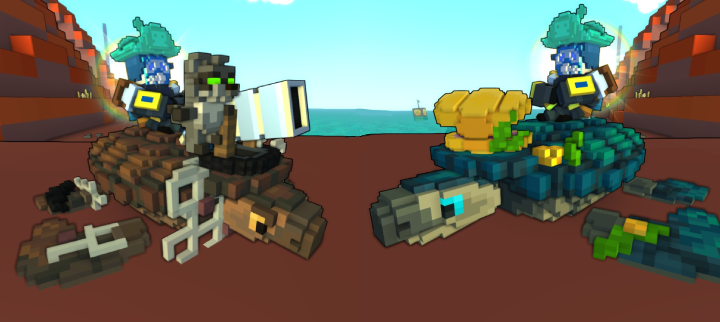 Get yourself the Bin Chicken Commission Fountain fixture for your Cornerstone or Club world, the Sapling Sower and the Hyper Tree Friend returning rewards from the Recyclic Recombobulator!
Collect Tidal Treasures for massive earnings!
By actively participating in the Green Game Jam activities and crafting as many Tidal Treasures as you can throughout the duration of the event, you will be able to win massive Credit rewards as a thank-you for your efforts!
Players from 1st to 5th place will receive 10000 Credits each!
Players from 6th to 10th place will receive 5000 Credits each!
Players from 11th to 20th place will receive 2500 Credits each!
It's high time to join the clean-up initiative Trovians!
Head over to the Fae Forests as soon as possible and help Qubesly along with other fellow Trove players to remove as much garbage as you can!
Take on even more challenges on Gleam.io!
You heard right!
We're celebrating the Green Game Jam by challenging our community with a ton of fun quests on Gleam.io for a chance to earn amazing rewards!
How do I enter?
Starting today, click here to access the Gleam.io page and take on several and diverse challenges!
Entries will close on July 5, 2023, so don't wait too long!
What are the rewards?
A lot of amazing surprises will be up for grabs for our lucky Gleam.io winners!
Check it out!
1 Winner will receive a Big Green Game Jam Pack!
1 Winner will receive a Medium Green Game Jam Pack!
1 Winner will receive a Small Green Game Jam Pack!
25 Winners will receive three (3) Dev Dream Boxes!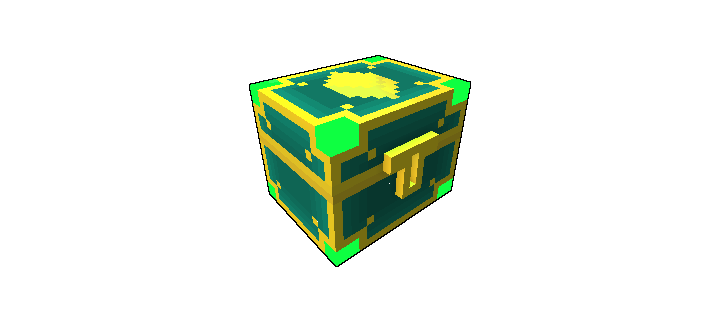 Head over to Gleam.io right now and don't miss the chance to earn any of these amazing rewards!
General Terms of Participation apply.
We love the planet and water is an amazing precious resource, click here and get some tips on how to be more sustainable in your day-to-day life!
Have fun at the Green Game Jam, Trovians!
Sustainable regards,
Your Trove team