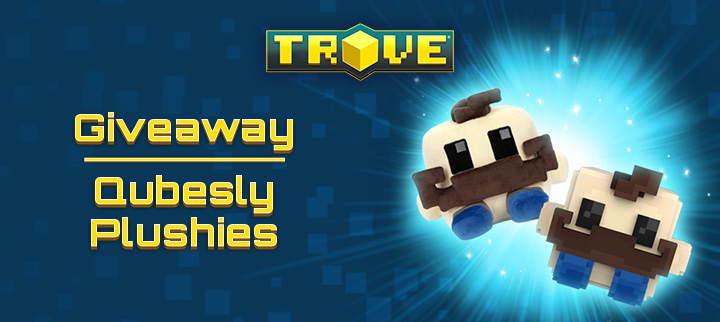 Trovians, it is giveaway time!

You have the chance to win 1 out of 2 Trove Qubesly Plushies! 🧸
How to participate in the giveaway?
In order for your participation to be valid, you must:
• 👍 Follow @makeship and @trovegame​ on Twitter
• Your retweet must happen before November 29, 2022, at 06:00 PM GMT.
Who can participate in the draw?
Everyone can participate! We will ship the plushies worldwide!

What will happen if you are the lucky winner of the giveaway?
You will be contacted via private message by @makeship on Twitter and receive more details about receiving your prize. Make sure to keep your direct messages open!
Good luck everyone & best wishes,
Your Trove Team!