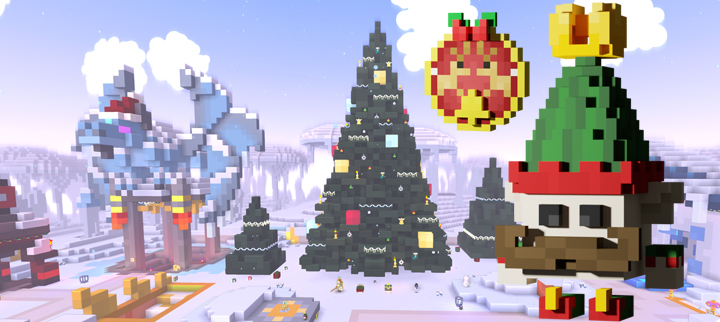 Snow is slowly starting to cover the Hub, which means that the Trovian winter has officially started!
And as you all know: Trovian winters are always accompanied by the Snowfest..
Elfsly awaits you in the Hub to join the Snowfest 2021 celebrations – under the sign of generosity and sharing.
Travel through adventure worlds and discover beautiful Present Dungeons and Tree Dungeons to defeat enemies and collect awesome gifts. And why not donate a few coins to the poorest in order to collect even more gifts?
Don't forget to take a look at our in-game store and discover magnificent festive packs that await you: Snowfest Snugglies, All-Pine ArtisTree Pack, Snowfest Pack, and Holiday Countdown.
Snowfest 2021 will start on December 14, 2021 at 11:00 AM UTC and end on December 28, 2021 at 11:00 AM UTC on all platforms!
Open tons of gifts, donate, craft lots of festive items and have fun during Snowfest 2021 with Elfsly and all friends in the Hub!
Check out our forum for more details!
Happy Snowfest 2021 to all!