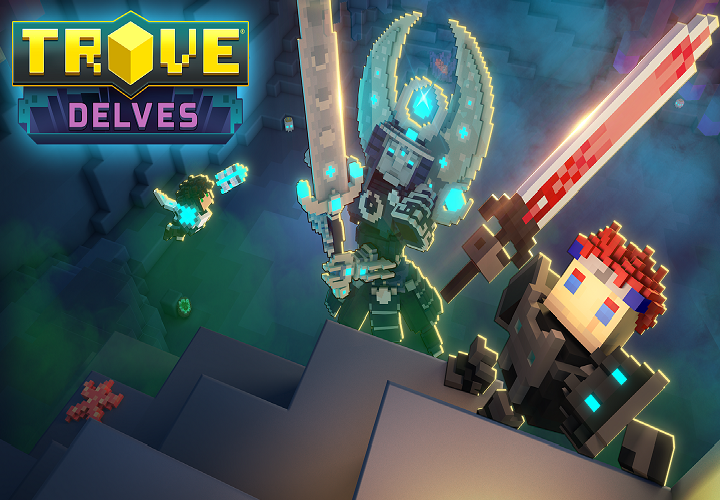 New experiences await our console Trovians today as our deepest dungeon dive yet, Trove Delves, releases onto PlayStation 4 and Xbox One!
Delves are never ending cave dungeon challenges filled with random enemy modifiers, new equipment to collect, and various objectives to complete in due time. The deeper you dive in Delves means the greater the risks, but also the greater rewards! Within the time limit, quickly complete the Delve objectives and treacherous boss at the end to unlock an amazing chest filled with wondrous loot. Have questions and want to learn more? Check our Delves FAQ for extra info!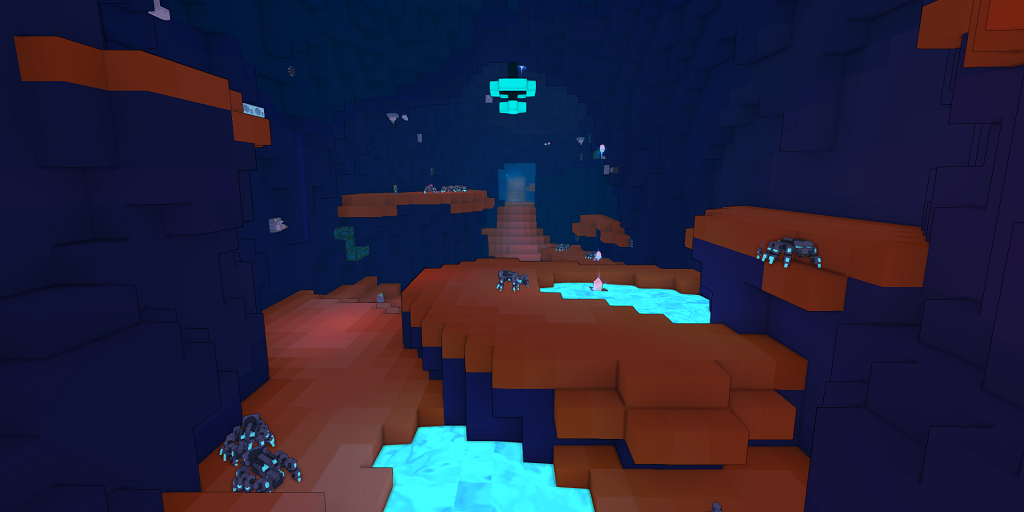 Delves are enjoyable for all – new, experienced, or returning Trovians can head into Delves immediately. You'll join up to 8 adventurers within Delves and it will automatically pair you with others around your skill level in Public Delves. Private and Challenge Delves are other awesome ways to play and compete with others. Be sure to check out all the new challenges, treasures, and changes that have made their way into the Delves update.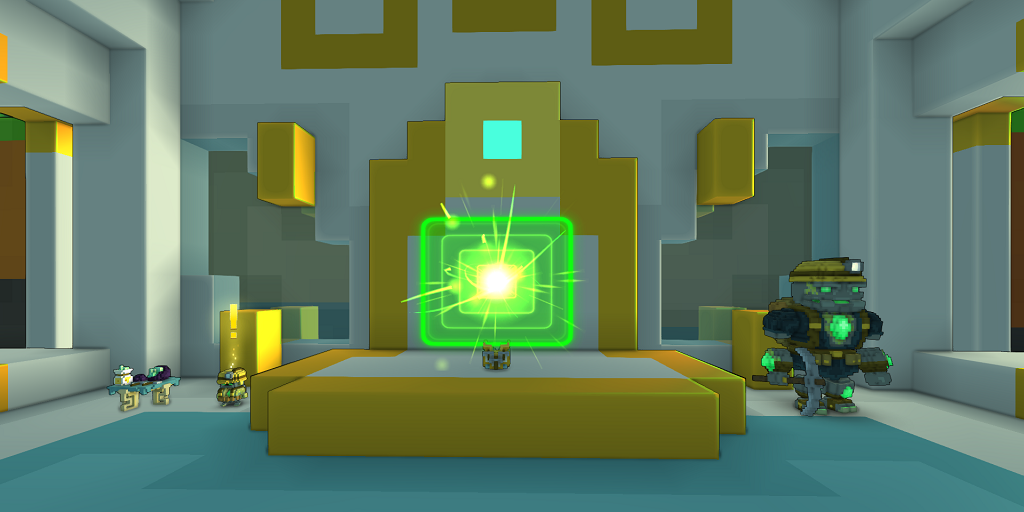 The new Tomb Raiser class rework is not one to miss! Summon a small minion army and slay your enemies with style with the Tomb Raiser or choose from the dozens of classes Trove has to offer. Explore the world of Trove and visit the new dungeons, allies, styles, and many more items to aid your journey. New Crystal 4 gear solely found in Delves makes all the difference as you shoot and loot your way to the top! We've listened to your feedback and bug reports and are excited to include plenty of quality of life changes and bug fixes. Check out all the details in our Delves Patch Notes here.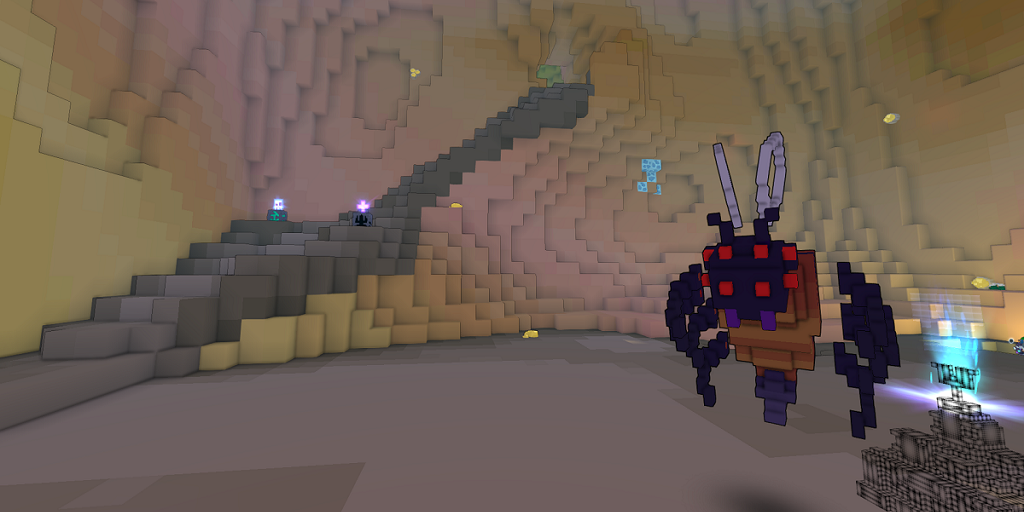 Celebrate Delves console launch week and take a look at our special Delves Deltalith Entrance Screenshot Contest for a chance at some incredible rewards! Be sure to follow our social media for more news and discuss feedback on our official forums.
It's easy to jump into Delves – just queue up, drop down, slay to the left, dodge to the right, beat the boss, open the chest, and then onto the next fight!