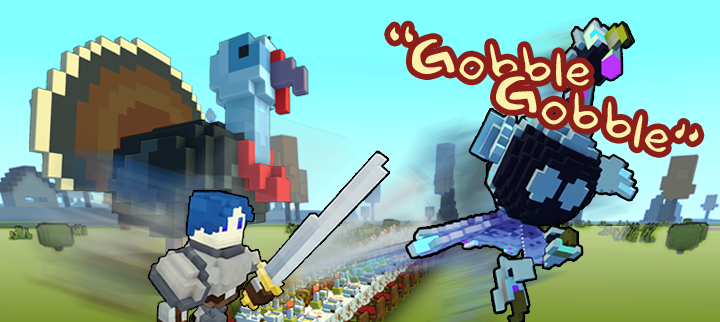 Greetings, Trovians!
Turkeytopia returns to Trove, and with it comes some fowl company! Those sneaky gobblers have escaped once again… so it's up to you to take them to tasty task between November 19 and December 3 (3 AM PST/11 AM UTC).
Take on the Dream Gobblers in Dragonfire Peaks!
Burn these birds to a crisp and your bravery will be well rewarded: these tricky turkeys drop Turfoku, the main ingredient for Qubesly's Family Recipe! Follow its guidance to cook up a Turkey Cornucopia, a powerful new food that'll spice up your life. Dream Gobblers also have a chance to drop the seasonal Turkey Stuffin' Box, which can net you a Trotting Turkey mount or the Wings of Unexpected Ascension. Pretty good reasons to raise havoc in Dragonfire Peaks, right?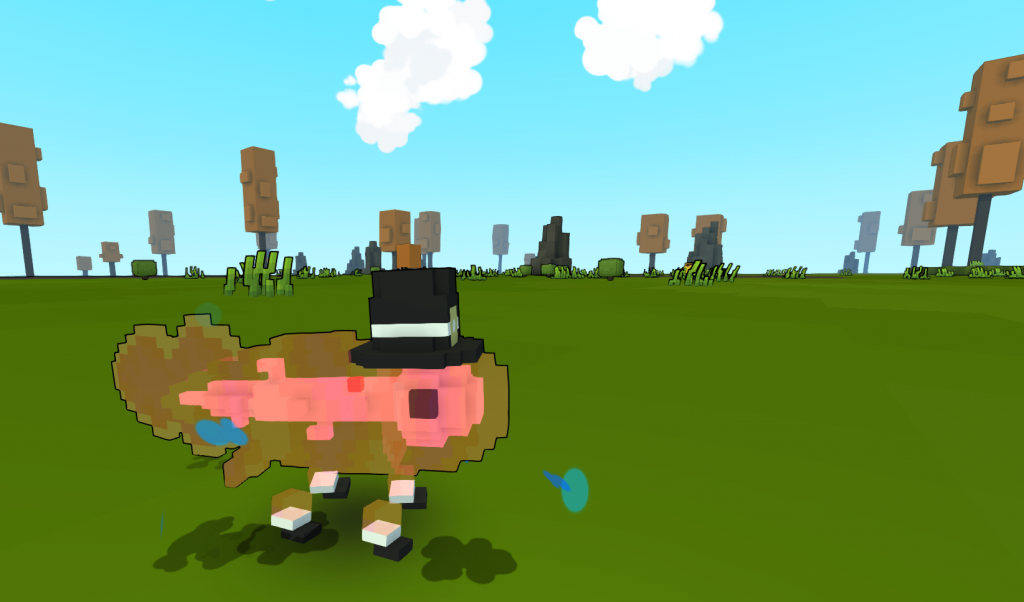 This year's festivities bring with them a new friend, the Cranberry Pilotl. This charming ally awaits you in Turkeytopia's adventure chain, along with other tantalizing rewards!
Be sure to log in every day for your daily rewards and so that you can feast upon the fun that awaits you!
Visit our Official Trove Forums for event feedback.