Introducing the Jump Starter Pack! This unbelievable pack gives $40 worth of goodies for just $4.99 USD!

But wait, there's more. We're also proud to present the Lustrous Dragon Deal! This repeat purchasable deal costs 3,000 Credits and contains:
10 Greater Dragon Caches
24 Diamond Dragonite
2 Lustrous Gem Boxes
The Jump Starter Pack comes with:
4 rows of extra inventory slots to store all your epic loot
10 Chaos Chests that provide anything from resources for crafting to rare and unique mounts or ships
10 Super Style Stashes that grant a random assortment of styles you haven't already unlocked
10 Greater Dragon Caches that come with items that can help you unlock more dragons
The incredible TROV-3 Rocket mount!
Your first purchase of any of our real money packs will also grant you the legendary dragon, Disaeon the Immortal!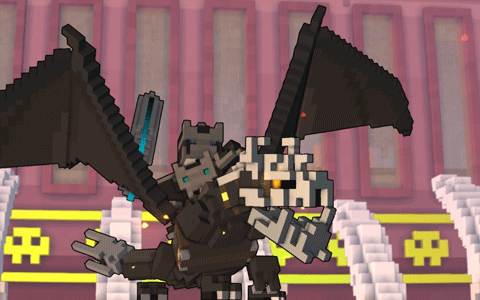 When you add Disaeon the Immortal into the mix, this is simply too good to pass up! Thanks to all of you who have tried out Trove, your support is what makes this all possible.