Join us this week for the latest Trove dev livestream! We'll visit some awesome club worlds, we'll show off epic player created art, answer your questions, and do giveaways.

Trove Livestream
Start Time: Friday, May 4 at 12:30 PM PDT / 7:30 PM GMT
Twitch Channel (to take part in giveaways): http://www.twitch.tv/trionworlds
Duration: 45 minutes
You can catch the show live directly on our Twitter feed so be sure to follow us @TroveGame.
We also stream on Facebook so throw our page a like and climb aboard the hype train: Facebook.com/TroveGame
If you play Trove on a console, and want to be able to unlock giveaway prizes in game, be sure to link your console to a Trion Worlds account. Linking your account will also unlock the adorable Cotton Candy ally for either Xbox One or PS4!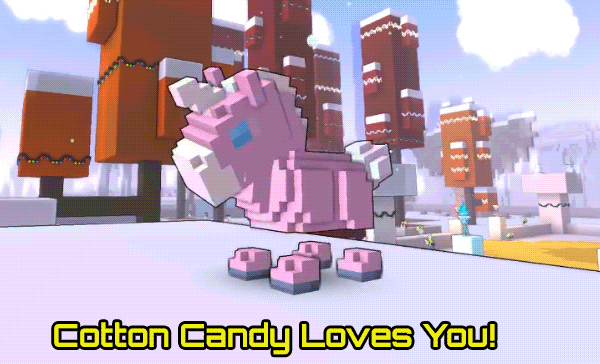 Winners of giveaways will be notified via Twitch whisper (as they have ended the Message option).
We'll see you there!