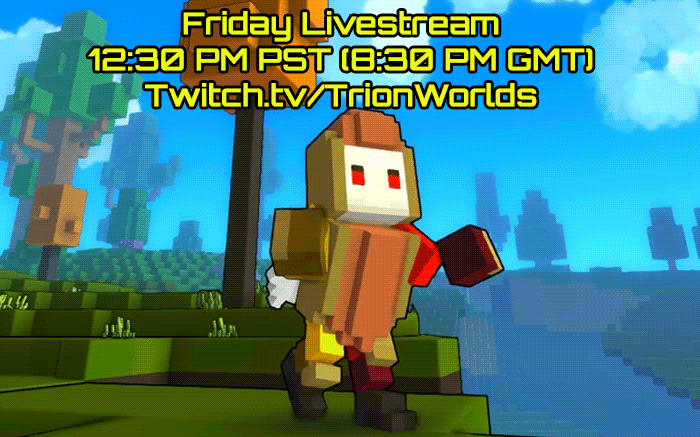 Happy Valentine's Day, Trovians! Celebrate the season of love with a livestream and chill this Friday, February 16, 2018. There may be some reasons not to miss the show, it's hard to say. I don't know…no big deal. Though if you CAN make it, you definitely SHOULD be there. It will be a pretty terrific show. Tell your friends!

Trove Livestream
Start Time: Friday, February 16 at 12:30 PM PST / 8:30 PM GMT
Duration: 45 minutes
You can catch the show live directly on our Twitter feed so be sure to follow us @TroveGame.
We also stream on Facebook so throw our page a like and climb aboard the hype train: Facebook.com/TroveGame
Twitch Channel: http://www.twitch.tv/trionworlds
If you play Trove on a console, and want to be able to unlock giveaway prizes in game, be sure to link your console to a Trion Worlds account. Linking your account will also unlock the adorable Cotton Candy ally for either Xbox One or PS4!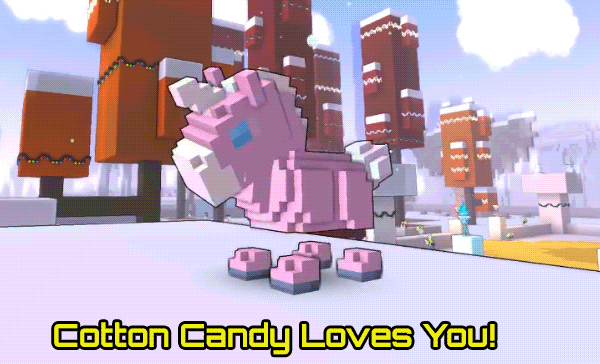 Winners of giveaways will be notified via direct message on Twitch ASAP. Be sure to check the Other inbox in Twitch as our messages are often sent there.
We'll see you there!