Valentine's Day arrives tomorrow which, for Trovians, means that hellbugs are in love! Track them down in the Dragonfire Peaks to earn loot by beating back their skittering forces.

Hellbugs have a chance to drop Skittering Heart Boxes which may rarely contain Bashful Lovebug Mount or a Dormant Block Dragon Egg which is a core ingredient in crafting your very own Ludini, the Patron of Playfulness!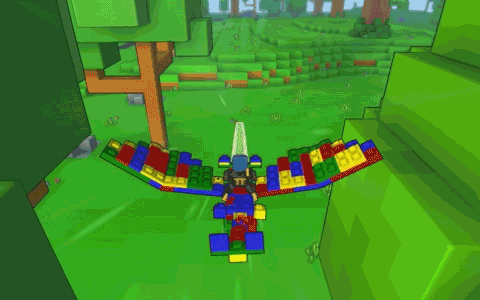 This year we also have 10 new event adventures and daily login rewards to sweeten the deal! Finish these adventures to unlock the Snug Lovebug Carpet mount.
New Romancing Pinatas
Between February 13 and March 12, you'll find the all-new Romancing Pinatas available in the Trove Store. These pinatas are available for Credits and give loot to the player throwing them along with seven random players nearby.
The loot includes a variety of Valentine's Day inspired styles, A Valentine's Day themed pinata mount, a fae cupid ally, or possibly the new love wings!