Valentine's Day is close at hand and love is in the air for the PC version of Trove! We hope you stocked up on chocolates and those little candy hearts because you're going to want to carbo-load to take down the infestation of hellbugs in Trove that kicks off on February 14th!
Defeat the invaders and collect Skittering Heart Boxes for a chance to unlock the Bashful Love Bug mount.
There's even a very rare chance of picking up a Dormant Block Dragon Egg to hatch into the legendary dragon, Ludini, the Patron of Playfulness!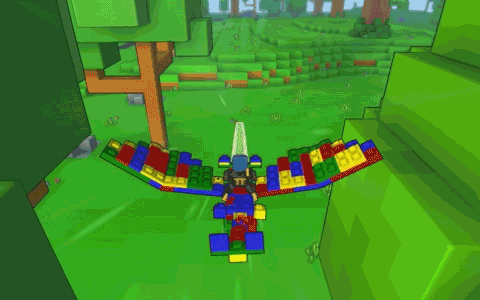 This year we also have a new quest line to defend love AND daily login rewards to sweeten the deal! The quests include everything from collecting Glim to capturing flags in the Battle Arena. The rewards for logging in daily can include free Patron time, Minor Experience Coins, Gem Booster Boxes, and more!
New costumes hit the runway in 2017 as the Tomb Raiser's, "Heart Eater" and the Chloromancer's "Rosy Ravisher" outfits come to the Chaos Crafter! Earn the Shadow Hunter's, "Amorous Archer" look as a quest reward for completing all the Hellbugs In Love quests.
Defiance is a third-person, futuristic, online open-world shooter where players scour a transformed Earth competing for alien technology. Defiance is Free to Play on Windows, Xbox 360 or PS3!
Hellbug Infestation
Start: 8AM PST (4PM GMT) – Tuesday, February 14, 2017
End: 7AM PST (3PM GMT) – Tuesday, February 28, 2017
To unlock your items in Trove:
Log into Defiance and take down 50 Monarch Hellbugs from the Colony Courtship Arkfalls to unlock the Red Hellbug mount in Trove
To unlock your Defiance item:
Log into Trove and reach Battle Rank 5 in PvP
If you play Defiance on console click here for instructions on linking your console to your Glyph account to unlock these rewards.
Explore a partially terraformed future earth while collecting an arsenal of amazing weapons in Defiance then dive back into Trove where you can reshape the world and the only limit is your imagination. Don't forget to celebrate love starting February 14th, 2017 at 8AM PST (4PM GMT)!