Shadow's Eve returns again, removing the barrier between darkness and light. Celebrate the holiday with us by facing off against two ghastly horrors of the season: pumpkins and candy corn!

Pumpkin Lairs and Candy Corn
Pumpkin Lairs can be found in any Prime Adventure World. Beat the stuffing out of these ghoulish gourds to collect loot like Candy Corn. Use this Candy Corn to craft brand new Spookytime Mystery Boxes at one of the Shadow Stations located in the Hub.
The Shadow's Eve Hub
There's no reason why the risen dead can't be adorable! Take a tour of the new Hub, but stick close to your friends – you never know what lurks around the next corner.

Peek A Boo!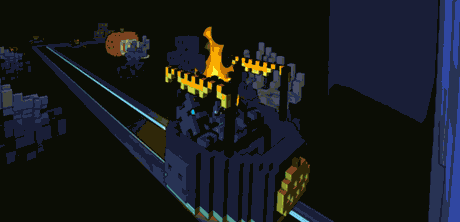 Hub Mag Rail
Shadow's Eve Styles
Dress for the season with a bunch of frightening frocks available only during Shadow's Eve.


Pumpkin Head

Zombie Head
Those are just two of the many terrifying styles available during Shadow's Eve!
Spooky Mounts
11 mounts can be unlocked this year! Get them from the Daily Login Chests, taking part in the in-game events, the Trove Store or through crafting them at the Shadowy Station!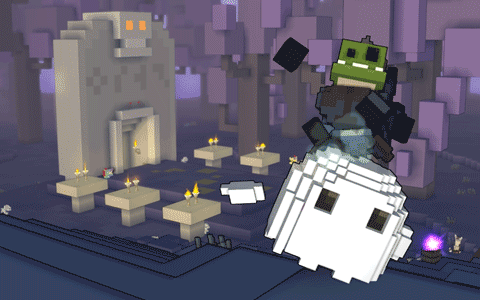 Hyperactive Haunt Grooving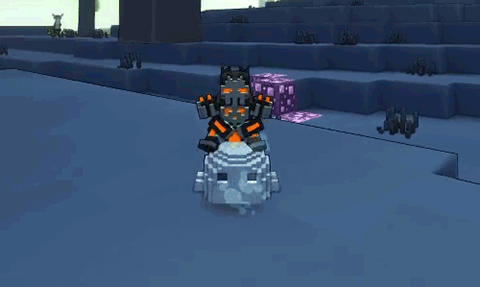 Hyperactive Haunt Running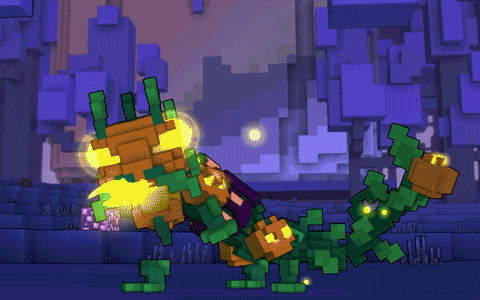 Drak-O-Lantern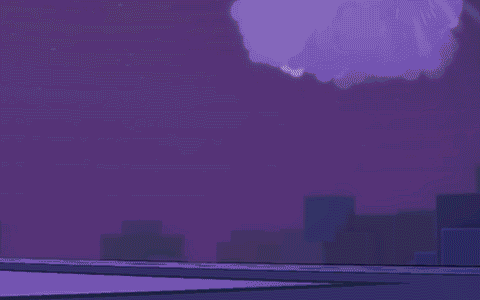 Dragon Fire Boo
Very superstitious, writings on the wall
If your sixth sense is tingling you're not imagining things – you see dead people. The most superstitious among us will have a chance to see the spirit of fallen Trovians during Shadow's Eve.
The holiday runs from October 11, 2016 through November 1, 2016. That's three weeks of madness. Shadow's Eve is so cool it's scary!