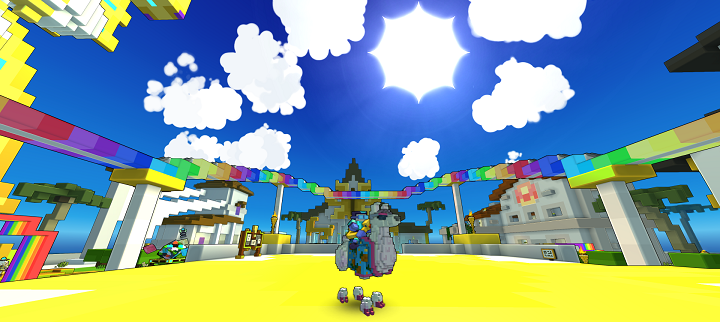 Splash into Splendid Summer 2022 – Until June 28, 2022!
Trovians, get ready to enjoy the heat of summer in Trove!

Whether you are a Vanguardian, Bard, Shadow Hunter, Gunslinger, or anything else, join us for Splendid Summer 2022 as we are celebrating equality!

Grand Marshal Qubesly awaits you in a prideful Hub to send you on an adventure with all your friends. Complete the questline, defeat enemies to collect Valor Coins, and trade them all in for brand-new rewards – including 2 new allies, 2 new mounts, a Dino Tamer costume & much more!
Here is a preview of some rewards that await you during Splendid Summer 2022 >>
Discover more ways to celebrate this event with our brand-new "Chromatic Cog Collective" pack as well as the two returning packs "Blazing Band" and "Summer Fun Pack":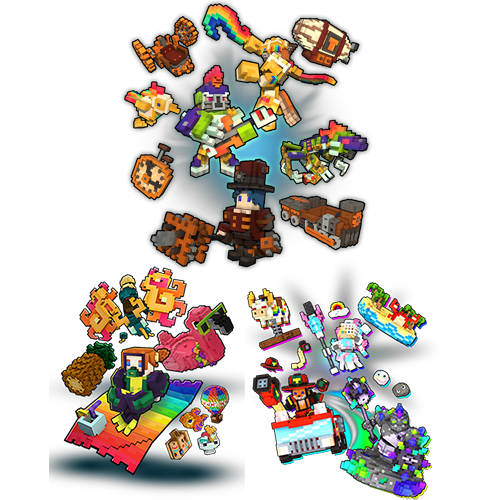 Don't waste any time as Splendid Summer 2022 will end on June 28, 2022, at 11:00 AM UTC.

Help each other, love yourself, love others and most importantly – be yourself. Let all Trovians know who you are!

Best wishes,
Your Trove team!