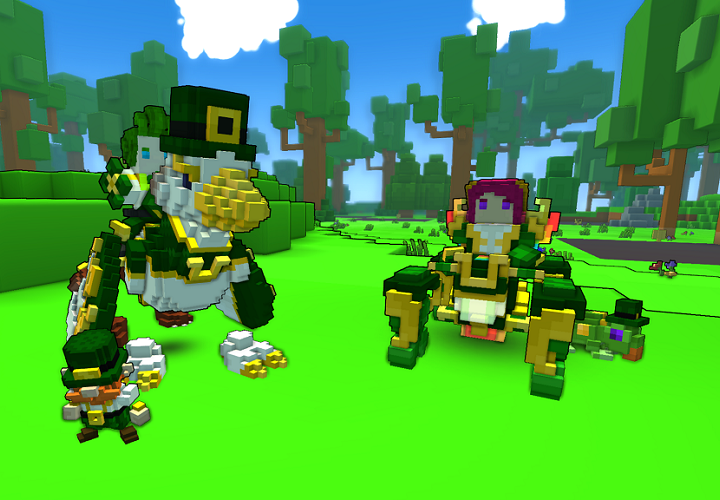 Feeling eager to jump into a new event this spring? Lucky for you Trovian, we've got you covered! St. Qubeslick is so extraordinary that you can magically turn your friends green – and possibly green with envy. Hedge your bets and be sure to log in each day from March 10 until March 24 to automatically get amazing daily rewards!
Sir Lanci-hop the Lucky Leaper Ally and Shamrockin' Slinger Costume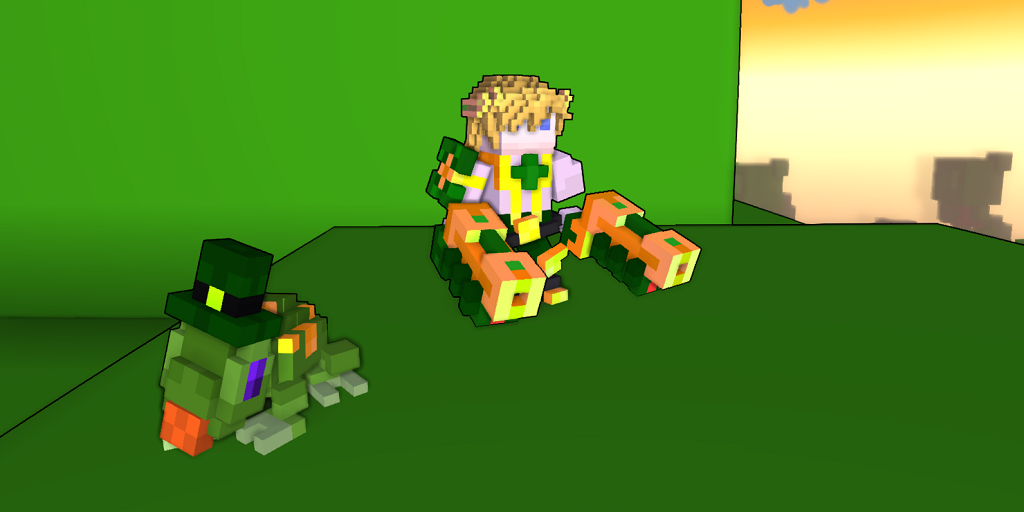 Complete an all-new adventure chain and watch your very own frog ally, Sir Lanci-hop the Lucky Leaper, spring into action with you! Sir Lanci-hop can also be unlocked as part of the new Clover Collection, along with exclusive new costumes, mounts, and an adorable ally.