ARKFALLS
Wreckage from the Votan ships that exploded in space periodically falls to Earth. These meteor-like fragments usually contain rare and valuable alien technology. Occasionally clusters of arktech will fall to the ground as Minor Arkfalls, attracting small numbers of local denizens and nearby players.
While Minor Arkfalls can be tackled by a brave ark hunter or two, Major Arkfalls are chaotic maelstroms that are impossible to ignore. They blacken the skies and land with a violent torrent of debris that sets ark hunter EGO alerts screaming. These large arkfalls attract a horde of beasts that are often then dwarfed by a massive guardian of their species intent on claiming the arkfall for themselves. Only an army of powerful ark hunters can hope to stand against the monsters of a major arkfall and live to claim the glory and rare rewards found within.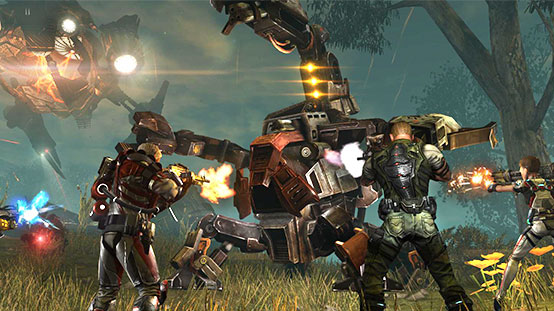 ---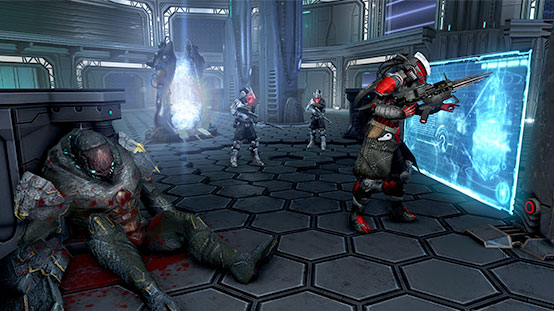 ARKBREAKS
Some arkfalls (known as "arkbreaks") contain intact portions of Votan ships that can be explored once their impact sites are secured. Look out for these special arkfalls – or use Ark Spike Batteries to call your own to Earth – and battle your way inside for a chance to discover new and advanced weapons.*
Calling down a major arkbreak can allow 20 ark hunters to face off against the world-conquering Volge Warmaster. Defeat the Warmaster before he vanishes to earn some of the best loot in Defiance!
*Arkbreaker DLC ownership is required to call your own arkfalls out of orbit.
---
INCURSIONS AND SIEGES
The New Frontier is bristling with Incursions and Sieges: open-world events with new challenges and rewards. Incursions pit ark hunters against flash invasions while Sieges require capturing and defending objectives … within a specified time limit … while fighting off hordes of enemies!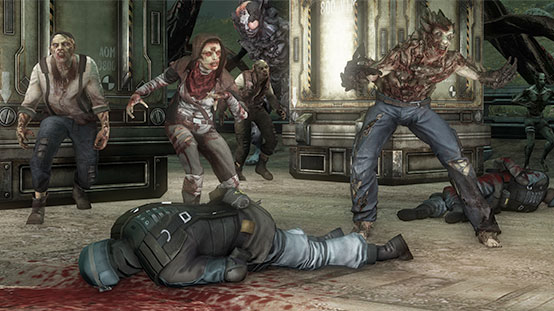 ---