MASSIVE CO-OP
Team up and conquer the most challenging events in the New Frontier. Push your EGO abilities to the limit in Co-op Arenas and instances ("dungeons" in MMO terms) that challenge up to four ark hunters.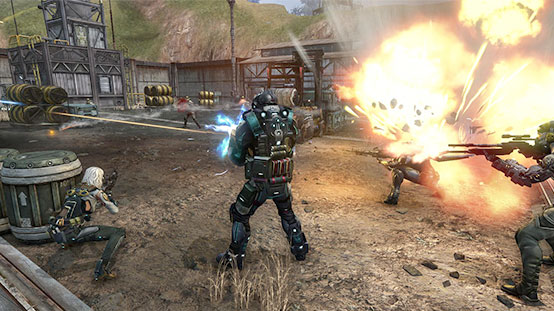 ---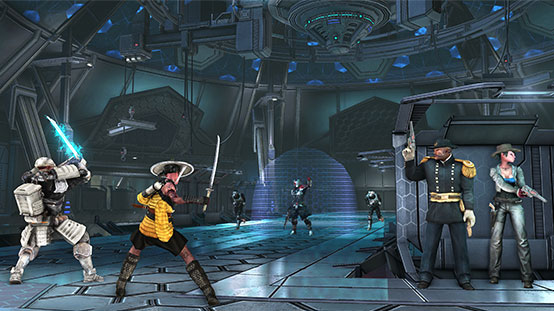 ARENAS
Arenas put both an ark hunter's EGO Powers and survivability to the ultimate test. Prove your worth (and reap incredible rewards) within the walls of the arena, fighting off horde after horde of increasingly difficult enemies with a friend at your side!

---
INSTANCES
Band together with three other ark hunters and take on some of the most ferocious and notorious enemies across the Bay Area. Put a stop to vicious Mutants, prevent dire factions from acquiring Votan technology, and reclaim the New Frontier while collecting a fortune in resources and rewards.