In the world of Defiance, you're never alone. Here are some of the people, human and otherwise, who have made the new frontier their home. Are they friend or foe? That's up to you to decide.

---
Karl Von Bach
Owner, CEO, and chief engineer in the weapons division of Von Bach Industries, Karl Von Bach is humanity's foremost intellect on Votan technologies and hybrid weaponry. Karl Von Bach hopes to foster a better future for humanity by cracking the secrets of arktech. By mastering EGO and terraforming technology, Earthkind will enter into an age where we can better ourselves and our world.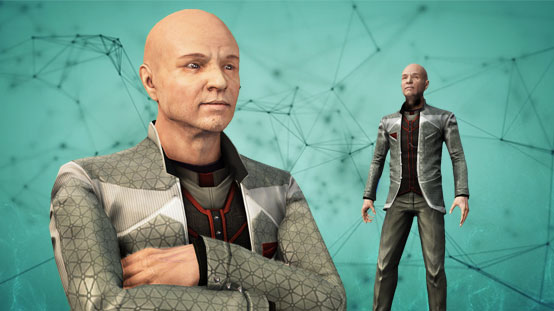 ---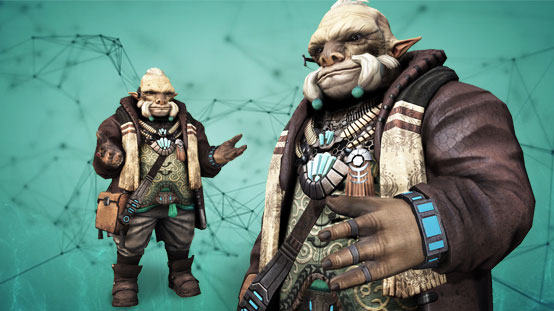 Varus Soleptor
Varus Soleptor is a local business magnate: the richest person in Paradise Territory. He commands a large umbrella corporation, Soleptor Enterprises, which he founded when he foresaw the 'gulanite rush' that would overtake the Bay Area. Liberata traditionally occupy the servant caste in Votan society, but Varus has used his business acumen and moral flexibility to become the most powerful business force in Paradise.

---
Torc Mok
Torc Mok is an imposing Sensoth who does not welcome company. He has left behind his military service during the Pale Wars and even his existence as a member of the Defiant Few. He would rather people forget his contribution to history at the Battle of Defiance and instead lives a humble life operating Headlands Transit Depot in Sausalito.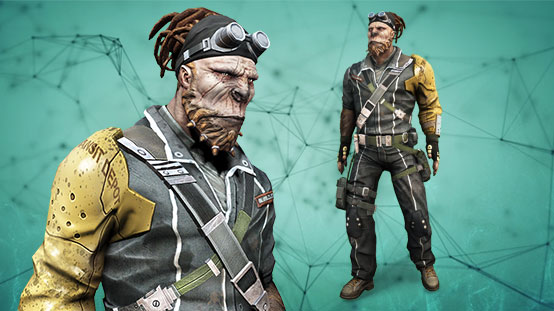 ---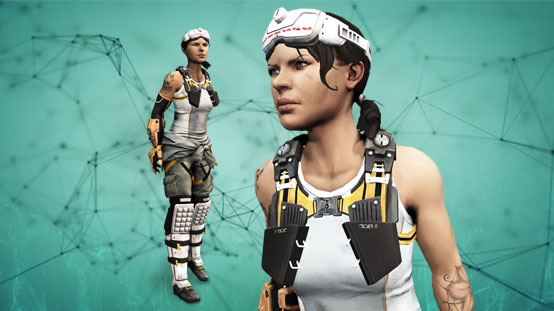 Rosa Rodriguez
Rosa Rodriguez was a child when she and her father, Amelio, survived the Battle of Defiance and became recorded in history as members of the Defiant Few. Now she lives a secluded life in Marin where she operates Top-Notch Toolworks with her companion, Eren Niden. Rosa has grown up to be a hot-tempered, genius inventor who keeps Paradise rich with innovative solutions to the dangers of the new frontier.

---
Cass Ducar
Cass Ducar is a new arrival to Paradise. A fearless Ark Hunter, Cass has left behind the tribal customs of the Irathient people to search for the hidden secrets buried by the Arkfall. She eases contacts into a false sense of security with her easy charm and flirtatious manner, but she is always seeking and stealing information.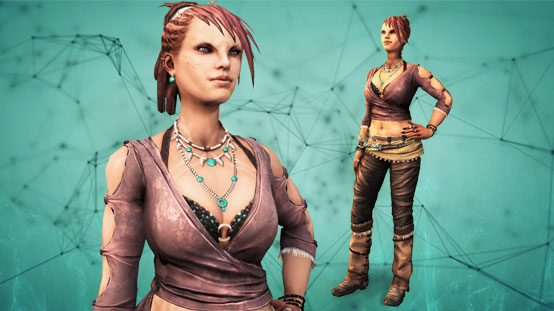 ---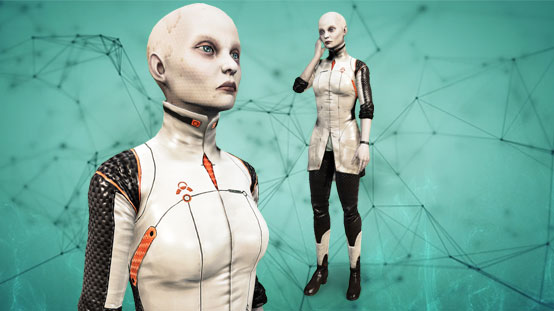 Eren Niden
Eren Niden is not your average frontier doctor. She is an Indogene bio-technician specializing in xenobiology and nano-augmentation. As brilliant as she is, she has only recently left the Votanis Collective and has poor command of the English language. This, combined with her focus on research rather than medicine, has led her to have a rather strained relationship with her patients in Paradise. Her only strong connection is with her companion, Rosa Rodriguez, with whom she lives at Top-Notch Toolworks.

---
Jon Cooper
Lawkeeper Jon Cooper is a man who has seen the horrors of war and the evils of prejudice. He stands as a pillar in the community supporting peaceful human-Votan coexistence. Years ago, he came to the ruins of San Francisco with the Iron Demons, the Earth Military Coalition's 9th Mechanized Division, to wipe out a Votan army during the Pale Wars. Fate had other plans. Jon Cooper stood alongside Votans and humans at the Battle of Defiance to put a stop to the hate-fueled bloodshed. As a member of the Defiant Few, Jon Cooper helped start a movement that may eventually bring peace to a world at war.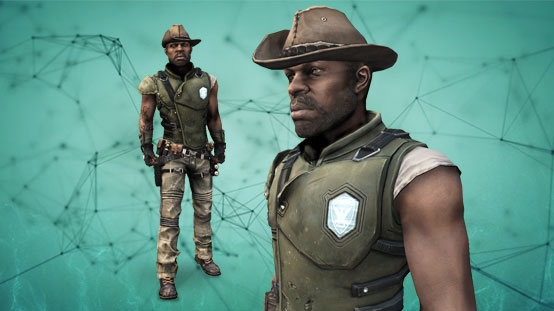 ---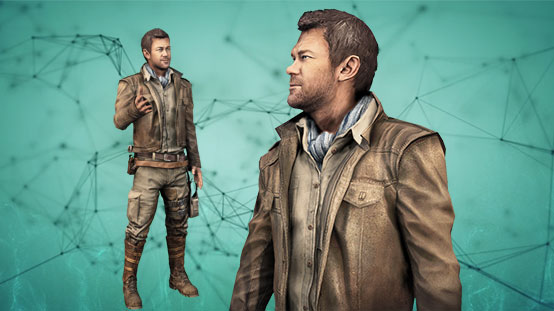 Joshua Nolan
Joshua Nolan is a war veteran and ex-grifter who turned over a new leaf in life to become the current chief Lawkeeper of Defiance. He is a survivor of the Battle of Defiance where he stood alongside his military buddy, Jon Cooper.
While in the EMC's Iron Demons unit, Nolan rescued a young Irathient girl, Irisa. He raised her like a daughter, and took her with when he left the military to roam the new frontier searching for opportunities and adventure.

---
Irisa
Irisa is a scrappy young Irathient woman whose life revolves around her relationship with Joshua Nolan, the man who rescued her and raised her like a daughter.