Trade
Trading is the art (and thrill and business) of getting valuable Trade Packs across the continents of ArcheAge. It's a way to earn precious gold, and it's one of the only ways to earn important crafting components as well as Gilda Stars. This rare currency is required to buy building and ship designs as well as specialty goods from Mirage Isle.
Trading is also source of great risk: opportunistic players could be waiting over the next hill or around the next island, armed to the teeth and prepared to relieve you of your wares. But the potential rewards can't be overestimated: the farther you travel, the more you can make… and the more you can offer mercenaries to guard you on the journey!

---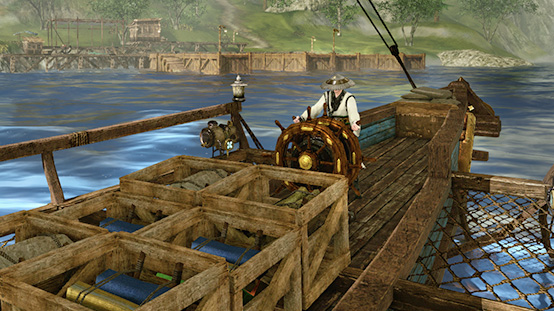 Your First Run
To run a trade route, you must craft (or find or steal) a Trade Pack, transport it to another region, and deliver it to a Trade NPC. A helpful Trading Guide NPC will give you a quest to craft and deliver your first Trade Pack as you level through your race's starting zones. (Don't worry about thieves to start – your first run should be between safe regions on your home continent!)
Of course, Trade Packs are heavy and will encumber your character, so expect to be slowed (nor can you use gliders or world gates while carrying a Trade Pack).
At level 30, players can get a Trade Pack quest from the Blue Salt Brotherhood that will explain trading, as well as reward the player with their first 8×8 farm, a donkey, and, ultimately, their 16×16 farm.

---
Crafting Trade Packs
To craft a Trade Pack, you must visit a Specialty Workbench. These Workbenches can be located on your map under the Infrastructure section – simply ensure the checkbox next to "Specialty Workbench" is checked and its location will appear on your map. Trade Packs can also be produced at player-placed Fellowship Plaza's in the southern zones.
Each Workbench (and the Trade Packs it can produce) is region-specific, requiring local ingredients that you can gather and harvest yourself or purchase from other players or the Auction House. Creating a specialty Trade Pack also requires Gilda Stars, which can be acquired through leveling, trading, and completing daily quests. Note that Trade Packs can be left safely on your land to be delivered later, but dropped Trade Packs will disappear after 6 days!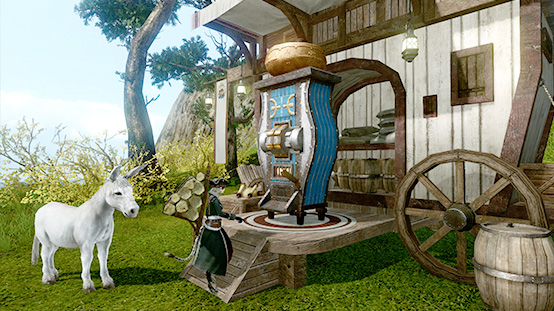 ---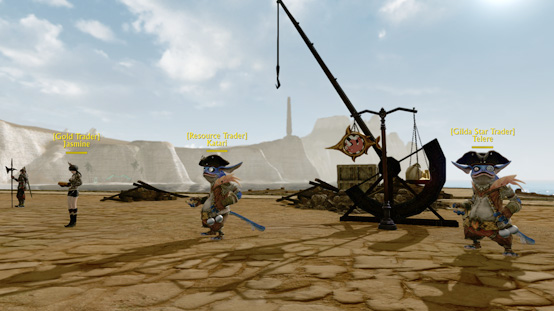 Delivery
Once you've crafted your Trade Pack, you will need to deliver it to a Gold Trader, Resource Trader, or Gilda Star Trader in another region… or another continent! Gold Traders reward you with gold, Resource Traders reward you with important crafting components used in a variety of other recipes, and Gilda Star Traders pay out Gilda Stars you can use to purchase specialty items including designs for houses, boats, and more.
Note: To receive rewards from a Resource or Gilda Star Trader you must deliver your Trade Pack to the other continent or Freedich Isle!

---
How do I Get There?
By Donkey, of course! The Donkey is an early-game quest reward mount – the only one, in fact, that is effective at carrying a Trade Pack. It is not as fast as normal mounts, but is certainly better than walking (or attempting to ride your Elk, Snowlion, Horse, or Leomorph with a Trade Pack equipped).
Other modes of transportation such as ships, farm wagons, and cars have room to carry Trade Packs as well. You can also make use of the world's automated transport systems such as Airships and Carriages.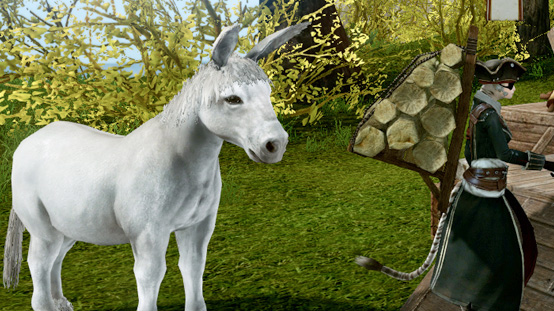 ---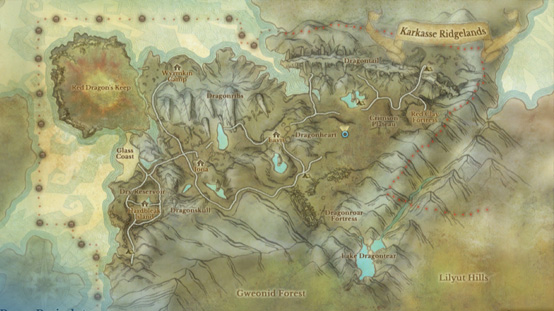 Safety First
There are several ways to help protect yourself from would-be bandits and pirates while running a trade route. First, watch your map! PvP regions will enter a Peace period after a great deal of player-versus-player combat has occurred. During this period, no PvP combat is allowed, making it the ideal time to move through with a Trade Pack.
When you transport a Trade Pack across the ocean, consider traveling with friends and/or guild members for protection. Player mercenaries might also be available for hire, just make sure that they are reputable and will not turn on you. The larger the trade caravan, the safer… and the more lucrative for attackers!

---
Large Scale Trading
As you become more confident in your ability to trade, as well as develop your resources, you will be able to engage in larger trade missions. Build a Farm Freighter capable of carrying 8 Trade Packs at once and use eco-friendly fuel to speed your travel across Erenor, or even form a small, profit-sharing trade organizations with other players. Work together to create Trade Packs en masse and travel the world as a caravan, protecting yourselves from pirates and other players looking to make some quick coin. Successfully managing these kind of trade relationships can make or break guilds.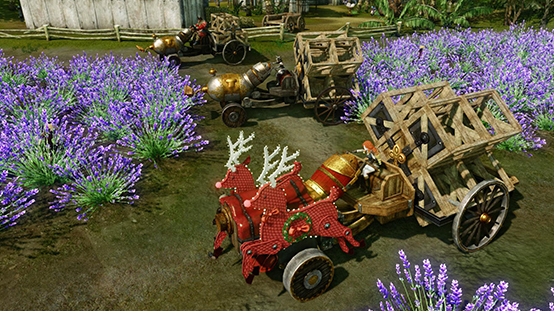 ---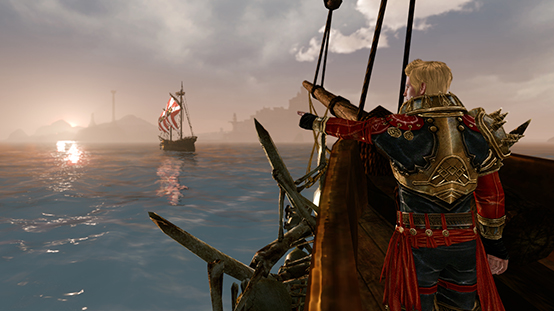 Commercial Empires
As your success as a trader improves, so too can the scale of your trade network. A single trade guild in ArcheAge is capable of evolving into a multi-guild alliance, with officers coordinating dozens of players moving hundreds of Trade Packs all across the world. There are few sights more impressive than a whole armada of merchants, their ships laden with packs.
Of course, trading on this scale carries its own risks. Pirates, treacherous traders, and opposing guilds are all waiting for their chance to strike and claim all that potential profit for themselves. While massive trade alliances certainly possess the means to protect themselves, they must be wary of equally large criminal empires (or, perhaps, a handful of disgruntled traders) looking for a massive payday.