Trade
Trading is the art (and thrill and business) of getting valuable Trade Packs across the continents of ArcheAge.
Earn Onyx Archeum Essence and gold which you can use in your crafting endeavours or sell the essence for sweet, shiny gold!
Trading is also source of great risk: opportunistic players could be waiting over the next hill or around the next island, armed to the teeth and prepared to relieve you of your wares. But the potential rewards can't be overestimated: the farther you travel, the more you can make… and the more you can offer mercenaries to guard you on the journey!
---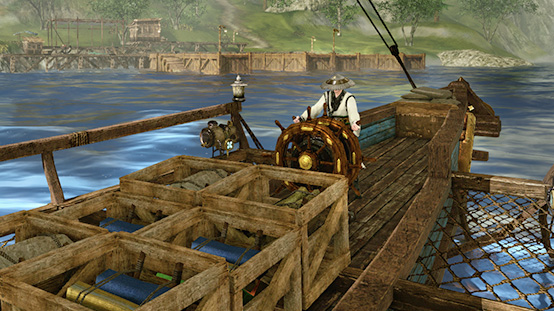 Your First Run
Your first ever run should begin around level 30 from Trading Guide Sahel in the Austera Hero Hall or Trading Guide Edward in the Marianople Hero Hall.
The Guide will ask you to go to a safe zone's community center and speak to the Community Center Manager of that area. From there they will grant you your very own Donkey!
Afterwards, they'll ask you to craft your first trade pack and deliver it to where the quest asks.
Of course, Trade Packs are heavy and will encumber your character, so expect to be slowed (nor can you use gliders or world gates while carrying a Trade Pack) so make sure to put your Donkey to good use.
---
Crafting Trade Packs
To craft a Trade Pack, you must visit a Specialty Workbench. These Workbenches can be located on your map under the Infrastructure section – simply ensure the checkbox next to "Specialty Workbench" is checked and its location will appear on your map. Trade Packs can also be produced at player-placed Fellowship Plaza's in the southern zones.
Each Workbench (and the Trade Packs it can produce) is region-specific, requiring local ingredients that you can gather and harvest yourself or purchase from other players or the Auction House. Creating a specialty Trade Pack also requires Gilda Stars, which can be acquired through leveling, trading, and completing daily quests. Note that Trade Packs can be left safely on your land to be delivered later, but dropped Trade Packs will disappear after 6 days!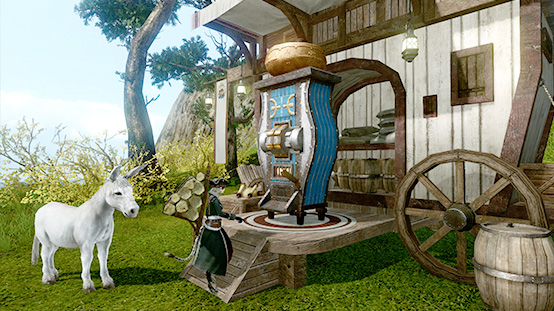 ---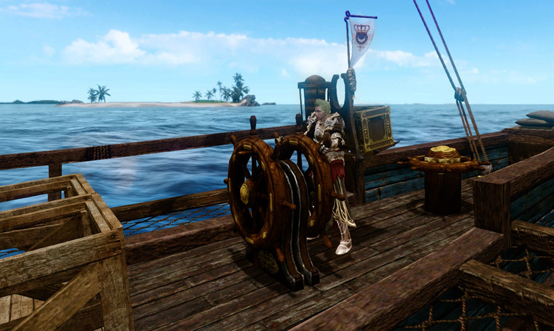 Cargo Packs
Cargo packs can be purchased from the Austera Trade Outlet from Cargo Seller Karde and the Two Crowns Trade Outlet from Cargo Seller Visgo. They sell Haranyan Cargo and Nuian Cargo, respectively.
Once acquired, these packs should be taken across the dangerous, pirate-infested waters to the opposite Trade Outlet, to the far off island of Freedich Isle or to Diamond Shores where you can trade them for Onyx Archeum Essence.
The higher the trade-in percentage, the more Essence you earn and you can use this essence to craft or sell it for more gold![/one_half]

---
Delivery
You can deliver your specialty packs to the specialty traders in your regions for sweet, shiny gold! They tend to be in the major cities of your region such as Solzreed, Two Crowns and Cinderstone in Nuia and Solis Headlands, Villanelle, and Ynystere in Haranya.
The less packs have been traded in before you, the more profit you make!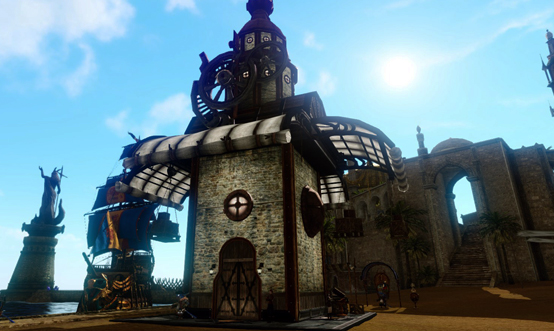 ---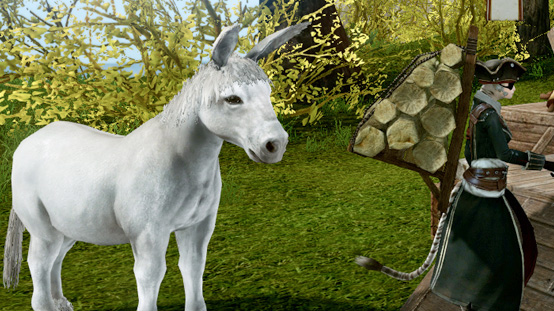 How do I Get There?
One of the earliest and most reliable ways to transport you and your trade pack to your destination is a Donkey!
The Donkey is an early-game quest reward mount that is effective at carrying a Trade Pack. It is not as fast as normal mounts but is certainly better than walking (or attempting to ride your Elk, Snowlion, Horse, or Leomorph with a Trade Pack equipped).
Other modes of transportation such as ships, farm wagons, and cars have room to carry Trade Packs as well. You can also make use of the world's automated transport systems such as Airships and Carriages.
For players wishing to brave the vile seas to deliver Cargo, the Cargo Ship travels from the Austera Trade Outlet to the Two Crowns Trade Outlet and vice versa. A kind captain allows you to buy a Captain's Protection for a short time so you can sit back and relax.
---
Large Scale Trading
As you become more confident in your ability to trade, as well as develop your resources, you will be able to engage in larger trade missions. Build a Farm Freighter capable of carrying 8 Trade Packs at once and use eco-friendly fuel to speed your travel across Erenor, or even form a small, profit-sharing trade organization with other players. Work together to create Trade Packs en masse and travel the world as a caravan, protecting yourselves from pirates and other players looking to make some quick coin. Successfully managing these kinds of trade relationships can make or break guilds.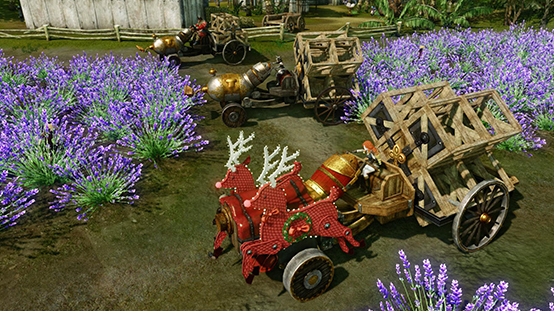 ---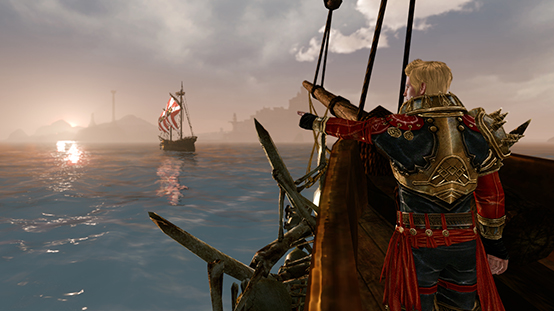 Commercial Empires
As your success as a trader improves, so too can the scale of your trade network. A single trade guild in ArcheAge is capable of evolving into a multi-guild alliance, with officers coordinating dozens of players moving hundreds of Trade Packs all across the world. There are few sights more impressive than a whole armada of merchants, their ships laden with packs.
Of course, trading on this scale carries its own risks. Pirates, treacherous traders, and opposing guilds are all waiting for their chance to strike and claim all that potential profit for themselves. While massive trade alliances certainly possess the means to protect themselves, they must be wary of equally large criminal empires (or, perhaps, a handful of disgruntled traders) looking for a massive payday.