Neighborhoods
The nature of ArcheAge's massive living world encourages you to become intimately familiar with other players, developing partnerships, friendships, and even rivalries. Open world housing causes players to congregate organically, forming neighborhoods of regular players who live, work, and socialize in their favored zones. Players from different guilds, races, and even factions will end up living in close quarters, building relationships that transcend those found in traditional MMOs.
Whether you're interacting with local traders, chatting with your neighbors, or competing with other house hunters for space and resources, much of your time in Erenor will be defined by the players you meet and where you choose to set down roots.

---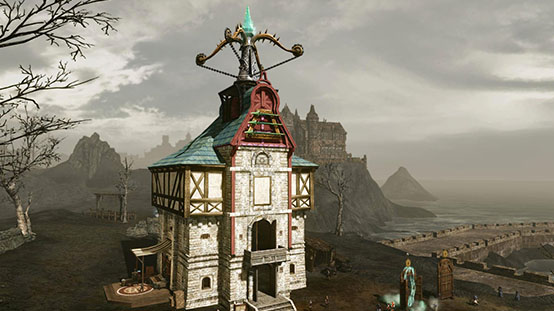 Residency
Residency is a system that encourages players to get involved in zone communities. In order to become a resident in a zone, a player needs to have a house built in that zone. Residents are then able to support their zone by interacting with and working at the zone's Community Center.
In addition to unlocking special resources or buildings for the zone, players who work at the Community Center can earn a gold split based both on the total NPC commerce profits and the player's individual contribution.

---
Family Life
A family is a special group of 2-12 players. Unlike a guild, families can have members from different factions, including pirates (after all, what family doesn't have that member?). Much like a guild, however, a family is capable of levelling up by working and playing together. This allows them to unlock special titles that can be given out to individual family members. In addition, families can integrate themselves into larger communities by working to support Community Centers.