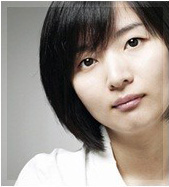 Minhee Jeon, a top Korean fantasy author, is the original creator of the ArcheAge universe. She has been working on the ArcheAge chronicles since 2006, and was involved in the story aspect of the game's development. So far, her ArcheAge novels include The Fir and the Hawk and The Heirs.
Jeon has loved reading and writing fantasy stories since childhood. After studying Political Diplomacy at the University of Konkuk, she began infusing her works with more political elements.
Jeon has published a total of 31 titles. Her first work, Stone of Days, was published in 1999. Comprised of eight books, it recorded the most readers in the history of Korean BBS. It was followed by Tower of the Sun. Jeon's series Children of the Rune-Winterer was released in 2001 and became a hit in Korea; after the publication of its sequel, Children of the Rune-Demonic, the series spanned a total of fifteen books. These were turned into the game TalesWeaver, which has been in global service for over ten years.
Jeon's works have been widely translated and published in many Eastern markets, including Japan, China, Taiwan, and Thailand. Jeon has grown renowned in each region and is deeply respected by Eastern fantasy fandom. The ArcheAge MMO has brought her work to an even wider audience, and is currently played in over 64 countries by millions of players worldwide.
She maintains an official website at http://jeonminhee.com, where she recently announced new sequels in the ArcheAge chronicles. She currently lives on one of the oldest streets near KyungBok Palace with her family and cat.