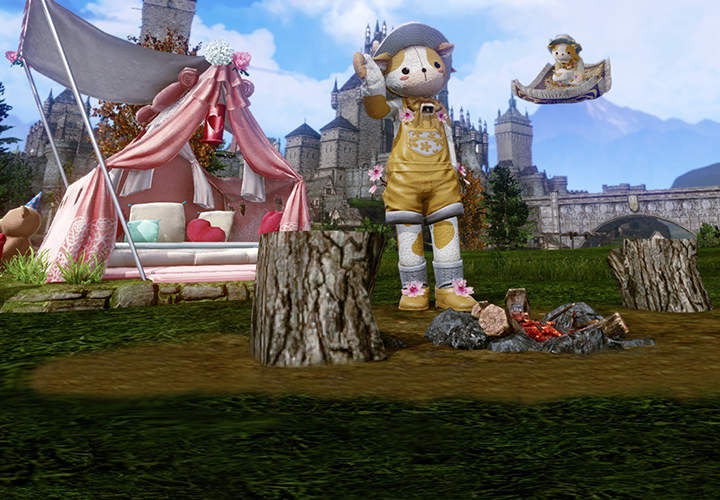 Beginning February 13th, 2020 and lasting until February 27th, 2020 take a ride through Erenor on a Magic Carpet and prepare for a romantic date under the stars next to the warmth of a Romantic Campfire.
Pull the Rug Out From Under Your Enemies
See a whole new side of battle from the Magic Carpet mount! Glide through the sky on some of the finest and most aerodynamic carpet material we could provide. This carpet can make you untargetable for 5 seconds which is ample time to escape from your enemies and pair with the Magic Carpet Leap to thrust yourself into the air to get a better view!

Magic Carpet Crate – 450 Credits

Campfires and Moonlight
Get ready for a night under the stars with the Rustic Valentine's Furniture Bundle. Nothing is more romantic than being under the stars and keeping warm by the Romantic Campfire. Get some rest in the Trysting Tent for some fresh air and 150 Labor.

Wrapped Rustic Valentine's Furniture Bundle – 3000 Credits
Contains: Trysting Tent, Romantic Campfire, Lovers' Log Bench, Cupid's Fireworks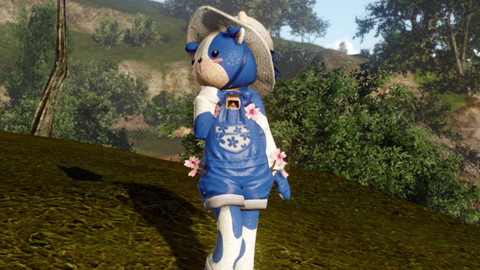 Moo-tiful Fashionista
Spring is coming up soon, so what better way to celebrate than with some new costumes for your wardrobe? Become one of those most fashionable cows with the Blooming Spring Cow Chroma, and dye it your favorite color for some extra flair!

Blooming Spring Cow Chroma – 2000 Credits
Don't hold out, these deals leap and glide away in 2 weeks!