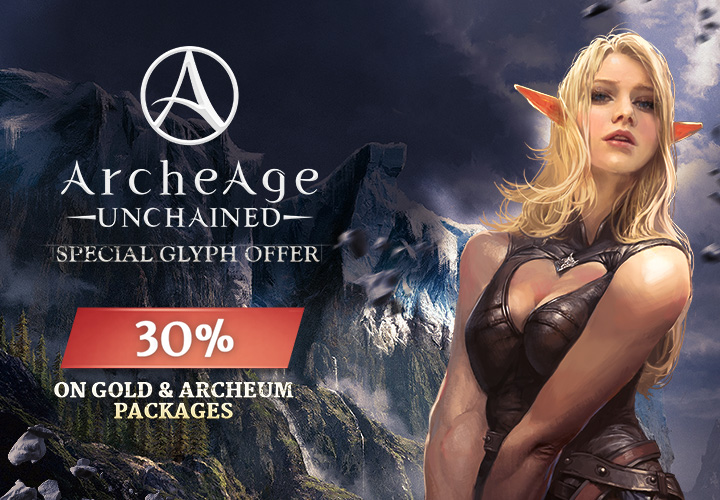 Everyone deserves to explore the amazing world of ArcheAge: Unchained! To welcome more players into this majestic and adventure-filled environment we're offering great discounts on the Archeum and Gold Unchained Packs.

Start the new year with an incredible new deal on the ultimate sandbox MMO experience, ArcheAge: Unchained! Show us your moves and go for the win with the the Archeum Unchained Pack which includes the fantastic Yatarena and Robot dances, along with the Golden Wyrmwings for your glider!

You'll certainly be the center of attention or you can just strut your stuff in the elegant Nightraven Robes found with several other items in the Gold Unchained Pack. Credits, Expansion Scrolls, and many amazing things are included in these Packs, but are here for a limited time only.

Starting from the 23rd of January at 6 PM UTC/10 AM PDT and running until the 23rd of February, both Packs are discounted 30% via Glyph. If you've been itching to get your adventure started in ArcheAge: Unchained, then now is the time!