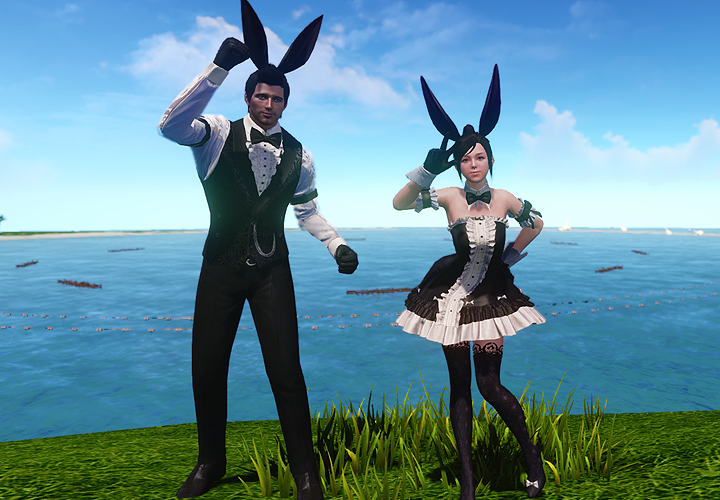 Beginning January 16, 2020 until January 30, 2020, you will have the chance to strike a pose in one of the most ear-resistable costumes in Erenor for a limited time!
ArcheAge Free-to-Play Marketplace Update:
A Hare-Raising New Uniform
Nothing is more lucky than a rabbit's foot, and luckily for you the Rabbit Foot Uniform is finally here! With an outfit like this, you'll be sure to look like a millionhare everywhere in Erenor. If bunny ears aren't your style, you can hide them with an alternate appearance. Try your luck and open Rabbit Foot Uniform Crates for a chance to receive the Rabbit Foot Uniform and other goodies!

Rabbit Foot Uniform Crate – 450 Credits
Rabbit Foot Uniform* – 450 Loyalty

*There is a minor graphical bug causing a hole to appear on the tail of the uniform for female models.
Don't wait too long, these deals hop away in two weeks.