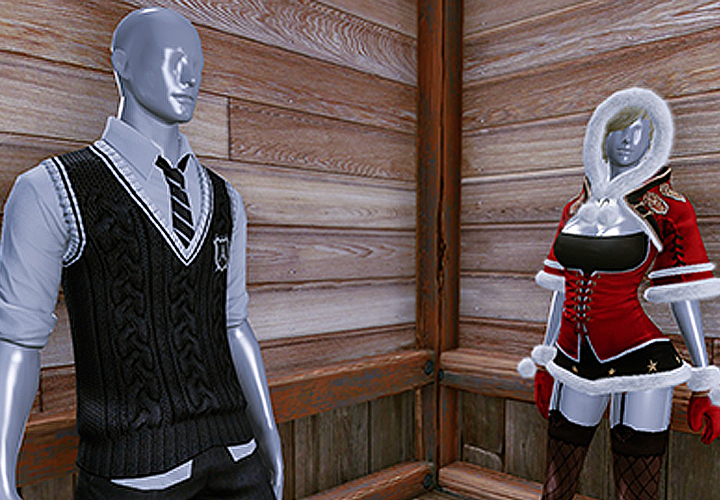 Starting on the 2nd of January, the new Male and Female Nuian Mannequins will be available on the marketplace! Time to glam it up!
Male + Female Nuian Mannequins
We all have that little voice inside us when we get a super cool costume telling us "go on, flaunt it!" and now you can! The new Mannequins will be permanently available on the Marketplace starting Thursday the 2nd of January!
Details:
• Players can dress the mannequin up in a costume
• No separate armor pieces can be equipped, only a one-piece costume
• Both mannequins are Bind on Pickup
• Mannequins are classified as "furniture" items
• There is no limit to the amount of times the costume on the mannequin can be changed
• Mannequins can only be placed on the floor