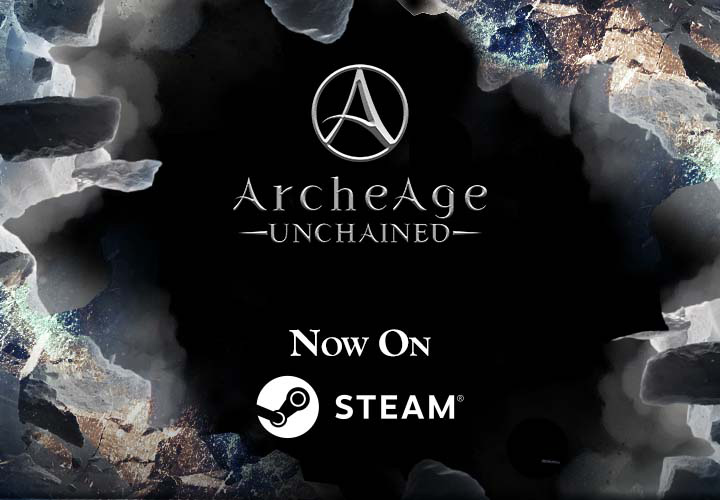 You've been asking for it and here it is! ArcheAge: Unchained has opened its gates to Steam!
Don't have the pack yet? Click here. Buy once and play – FOREVER!
NOTICE
When buying the access to ArcheAge: Unchained, the pack items will automatically be rewarded to the first character you create.
It's NOT possible to transfer any of the pack items to another character. Therefore, please ensure that the character you are creating is your main one and you choose the correct server.
Keep in mind that for the time being, the Silver Pack (basic access) to ArcheAge: Unchained can be acquired via Steam. We are working on providing DLCs to upgrade your packs later on including the items from both the Gold and Archeum Unchained packs.
Please ensure that before you launch Steam, you run it as Administrator. If not, you might experience some errors.
If you want to charge your Wallet of Steam via the overlay of Steam you might run into the error code: -105.
You only have to get into the game again and click on Credits in the Marketplace Interface. As soon as you reached the first step of re-purchasing you will see your wallet filled up when you click purchase and the error code will not show up again.
Now, let your adventures, BEGIN!
Your ArcheAge Team <3