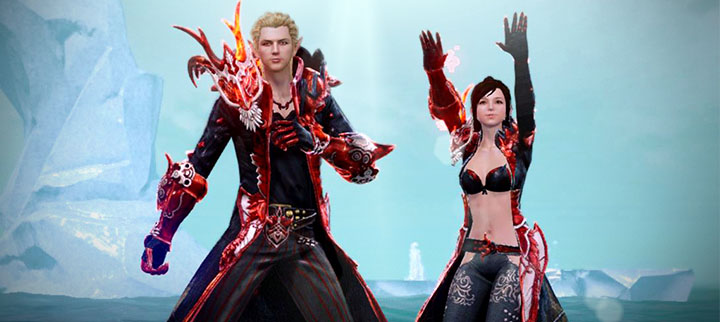 Get ready: the slick and stylish Dragon Cultist Duster is back, along with new Gliders and more.

Fresh Start
Dragon Cult Crate
Archeage 4.5: Legends Return is all about the fierce, flying fire-breathers. If you're as into dragons as the rest of us, join our fight with the Dragon Cultist Duster! It can be picked up for 400 Loyalty (Fresh Start Only), or found in the Dragon Cult Crate below.
The Dragon Cult Crate (450 credits) can possibly include the following items:
Common Drops:

Healing/Mediation Grimoire
Bound Hereafter Stone
Honor Boost Tonic
Marshmallow Sugar Pumpkin
Bound Tax Certificate
Flaming Pinion
Lucky Quicksilver Tonic
Vocation Expertise Tonic
Greedy Goblin Gummies
Frankenflavor Jawbreaker
XP Boost Potion

Uncommon Drops:

Specialization Snowflake
Companion Crust
Expansion Scroll
Building Management Title
Vocation Tonic
Yellow Regrade Charm

Rare Drops:

Super Armor/Weapon Temper
Professional Tonic
Crest Tradepack Storage
Red Regrade Charm
Superior Yellow Regrade Charm
Dragon Cultist Duster (BoP)

Very Rare Drops:

Prime Armor/Weapon Temper
Superior Red Regrade Charm
Inoch's Pack
Sale Duration: May 17th-31st
Unleash the power of the legendary hero, Inoch! This 3000 Credit pack features the gorgeous Inoch's Battle Robes and the original Astra Wings (Bind On Purchase). You'll soar like never before.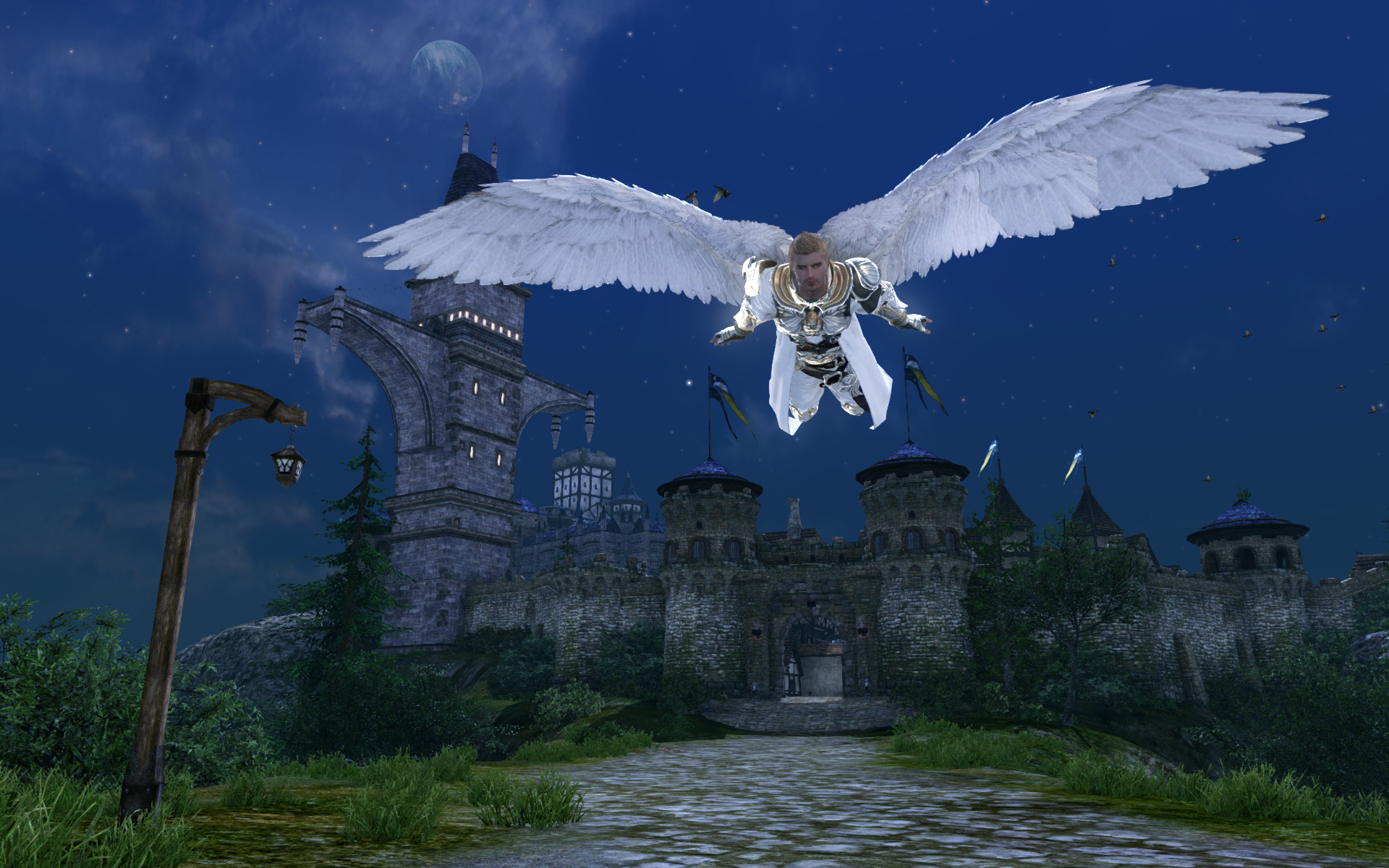 Glider Sale
Sale Duration: May 17th-31st
Take to the skies, explore, and discover the new lands available in Auroria with the release of Phase 2 and these great Gliders and customizations, all for 20% off!
Imperial Jade Wings: 2500 -> 2000 Credits
Corrupt Ally's Wings: 2500 -> 2000 Credits
Pure Ally's Wings: 2500 -> 2000 Credits
Loving Ally's Wings: 2500 -> 2000 credits
Glider Customization: Flames: 800 -> 640 Credits
Glider Customization: Spring Breeze: 800 -> 640 Credit
Glider Customization: Silver Shadow: 800 -> 640 Credits
For those adventurers seeking airborne superiority, improving your glider is important. Purchase a Glider Wingmaker Scroll for 500 Credits and get a bonus Glider Manacharge Scroll as well! Enjoy the breeze.
Weekly Sale
Sale Duration: May 17th-24th
New items on sale each week!
1 Glider Wingmaker Scroll: 500 -> 400 Credits – 5 per account
1 Family Name Change Ticket: 2250 -> 1125 Credits
1 Guild Name Change Ticket: 8000 -> 4000 Credits
1 Salon Certificate: 750 -> 450 Credits
1 Gender Swap Certificate: 1345 -> 807 Credits
Legacy Only
Dragon Cult Crate
That sleek Dragon Cultist Duster is also available on Legacy servers! It can be found in the Dragon Cult Crate.
The Dragon Cult Crate (450 credits) can possibly include the following items:
Common Drops:

Lucky Quicksilver Tonic
Honor Boost Tonic
Vocation Expertise Tonic
Healing Grimoire
Meditation Grimoire
Greedy Grimoire
Clear Synthium Shard
Combat Scroll: Attack
Synthium Soap

Uncommon Drops:

Expansion Scroll
Bound Hereafter Stone
Vivid Synthium Shard
Specialization Snowflake
Majestic Tree
Mining Drill
Salon Certificate
Multi-Wagon Upgrade Ticket

Rare Drops:

Lucid Synthium Shard
Crest Trade Pack Storage
Language Proficiency Spellbook
Aurora Storage Chest
Special Pirate Plushie Trove
Indomitable Hostility/Transcendent/Tracker/Love Lunafrost
Distorted Hostility/Transcendent/Tracker/Love Lunafrost
Dragon Cultist Duster (BoP)

Very Rare Drops:

Wrapped Serendipity Stone
Radiant Synthium Shard
Resplendent Armor/Weapon Temper
Prime Armor/Weapon Temper
– The ArcheAge Team