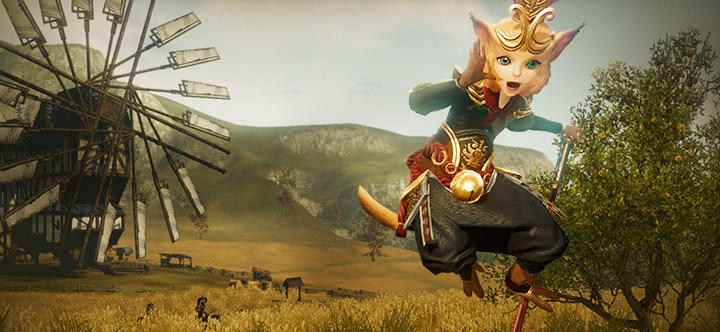 Get your chance at making two of Erenor's fiercest protectors your own.

Hellhound & Narayana Squire – Fresh Start Only
Erupting from the lavaflows of Cinderstone Moor, the Hellhound battlepet is ready to set the world on fire. Hellhounds may be somewhat domesticated, but you wouldn't want to play a game of fetch with this fido!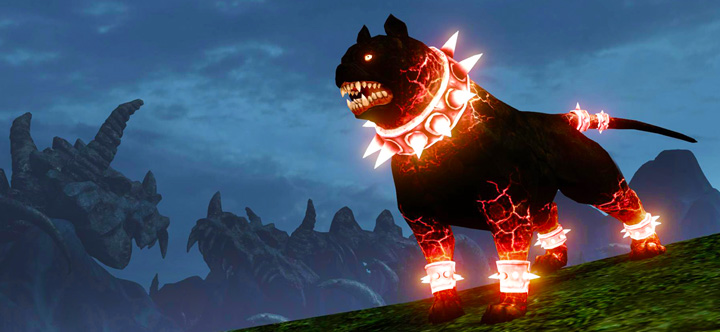 If you prefer a dexterous, powerful ally at your side, with a flare for tricky combat, set your sights on the Narayana Squire battlepet – both can be found in the Steadfast Guardian Crate in this week's Marketplace update.
The Steadfast Guardian Crate (450 credits) can possibly include the following items:
Common Drops:

Healing Grimoire
Meditation Grimoire
Bound Hereafter Stone
Honor Boost Tonic
Marshmallow Sugar Pumpkin
Bound Tax Certificate
Flaming Pinion
Lucky Quicksilver Tonic

Uncommon Drops:

Companion Crust
Specialization Snowflake
Companion Crust
Expansion Scroll
Building Management Title
Language Proficiency Spellbook
Salon Certificate
Crest Brainstorm
Owl Mailbox
Super Armor Temper
Super Weapon Temper
Vocation Tonic

Rare Drops:

Expansion Scroll
Building Management Title
Vocation Tonic
Gender Swap Certificate
Professional Tonic
Crest Trade Pack Storage

Very Rare Drops:

Professional Tonic
Decor Limit Increase
Wrapped Hellhound
Wrapped Narayana Squire
– The ArcheAge Team