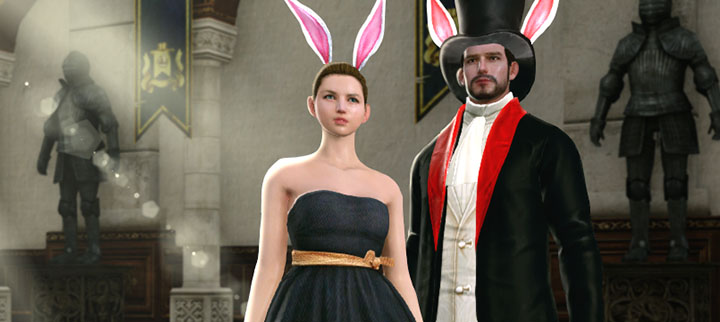 As a special thanks to all of you, we've giving away some fashionable new items (plus a few special spring treats) to everyone in ArcheAge.

Eggcelent Surprise Pack
Get a whole heap of incredible boosts and bonuses that'll help you out during your adventures in Erenor. Not to mention you'll look whimsically dapper in the Sylvas Nocturne costume! This pack is free to all accounts, and can be given to a single character. Just sign in to your Glyph account and select the character you wish to grant this pack.
4x Eat Egg (EXP Boost)
4x Eat Egg (Move Speed Boost)
4x Eat Egg (Health Regen Boost)
4x Eat Egg (Mana Regen Boost)
Sylvas Nocturne Headgear
Sylvas Nocturne Top
Sylvas Nocturne Bottoms
Sylvas Nocturne Shoes
Home Ownership Sale Pack
We've also created this package, perfect for new homeowners, at a 50% discount! Only 1 pack per account, also found on Glyph.net!
30 Days of Patron
30-day Vocation Stipend
– The ArcheAge Team