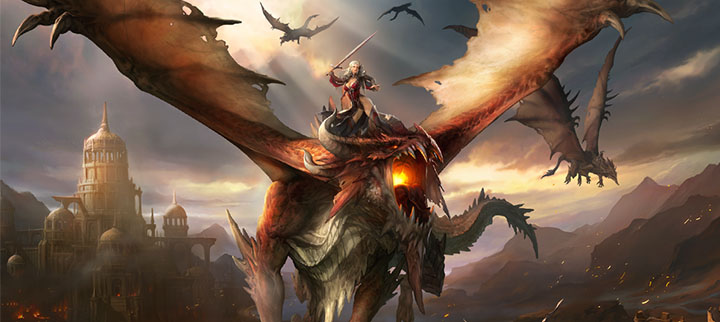 ArcheAge 4.5 – Legends Return is here. Prepare to carve out your heroic legacy as you venture out into a fresh new world.

Citizens of Erenor, your journey is only beginning! Whether you're a veteran adventurer or a new player looking for excitement and danger, we welcome you to journey through our latest update – ArcheAge 4.5: Legends Return.
We know you had many questions regarding how 4.5 will change Legacy servers and the new Fresh Start progression experience, and we've been taking every opportunity to answer as many as we can in every format you can think of! Whether it's livestreams on our Twitch channel, written articles showing off content and features here on our website, or your granular questions on the official forums.
Legends Return gives dedicated players the opportunity to raise their own fearsome dragon mount, fend off evil in new Shadow Invasions, and set up shop as a true craftsman with the Crafting Request Bench.
The landscape of ArcheAge PvP is also evolving. Nearly every skill has been re-balanced, alongside gear progression updates. This includes a solid increase to all Regrade chances, and the addition of Crystallization – a feature that locks your gear at its current grade and tier instead of blowing up! (Not applicable to Obsidian or Dungeon gear).
Legends Return Packs
With every great update comes new packs, fully stocked with Patron time, Credits, and handy items – the perfect accompaniment for your journey to becoming a legend.
The Legends Return Packs are tailored to, and available on both Legacy and Fresh Start servers. Here is a look at the Archeum packs available for each server type!

Archeum Legends Return Pack
90 Days of Patron
5000 Credits
Wrapped Fledgling Phoenix
Golden Phoenix Regalia
Spooky Anywhere Warehouse
700 Bound Tax Certificates
3 Resplendent Weapon Tempers
3 Resplendent Armor Tempers
3 Wrapped Serendipity Stones
2 Superior Red Regrade Charms
Duun's Blessing
Salon Certificate
Archeum Legends Return Pack
90 Days of Patron
10000 Credits
Spooky Anywhere Warehouse
Special Pirate Plushie Trove
Permanent Personal Post Owl
700 Bound Tax Certificates
8 Expansion Scrolls
2 Saving Pendants
Salon Certificate
There are also Gold and Silver Legends Return packs available too, so make sure to visit the ArcheAge store today!
– The ArcheAge Team