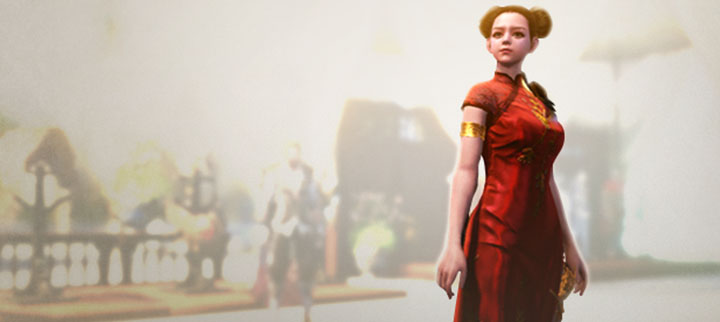 Cook up some tasty dumplings and trade them for fortune-filled cookies until Jan 30.

New Year's Fortune
It's quite easy to have good fortune this year, though you'll need to be level 40 to participate. Visit Mirage Isle and talk with Pairan to begin the quest. She is willing to give you a peek into your future, but not for free! You'll have to make her a plate of delicious dumplings using her famous recipe.
After serving this delectable dish Pairan will give you a fortune cookie. Crack it open and be granted an hour long buff that gives you an increase to money and loot drops, and be sure to check back with her each day for another attempt at the quest!
You'll also have a chance to get one of the following items from your cookie:
Eternal Cookies

Wrapped Rampage C200
Wrapped Typhoon Drake
Superior Red Regrade charm
Wrapped Serendipity Stone

Legendary Cookies

Bound Resplendent Weapon/Armor/Accessory Regrade Scroll
Specialization Snowflake

Divine Cookies

Bound Weapon/Armor/Accessory Regrade Scroll
Bound Mining Drill
Bound Majestic Tree

Unique Cookies

Bound Lucky Quicksilver Tonic
Secret Gift
Worker's Inspiration: 200
Superior Worker's Compensation: 500

Arcane Cookies

Honorable Vocation Potion Rank 10
Honorable Victory Potion Rank 10
Adventurer's Goblet of Honor

Grand Cookies

Bound Hereafter Stone
Bound Eco-Friendly Fuel
Gilda Star
Companion's Growthstone
Adventurer's Growthstone

Crude Cookies

Celestial Weapon/Armor/Accessory Anchoring Emblem
Divine Weapon/Armor/Accessory Anchoring Emblem