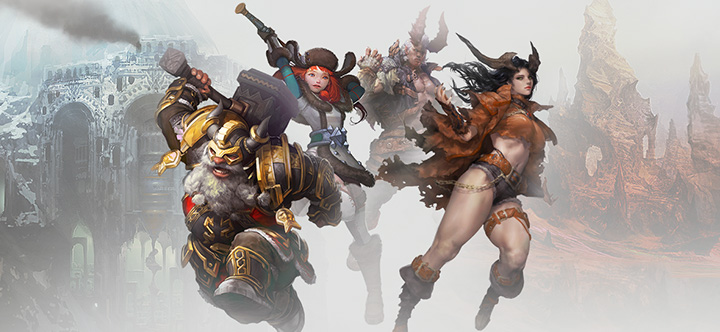 Hello Adventurers,
The server Evolution is upon us!

If you've been stuck in Sennimal's Prison for the past couple months then maybe you're not aware of the server Evolutions. If you've got questions about it, your fellow adventurers have probably already asked, so be sure to catch up!
All servers are online!
Here's a reminder of which servers are being affected by the Evolution process:
North America
Ollo, Tahyang, and Salphira will be evolved into CONVICTION.
Morpheus, Nazar, and Hanure will be evolved into THUNDERWING.
Europe
Kyprosa, Dahuta, and Rangora will be evolved into TEMPEST.
Leviathan, Anthalon, and Sirothe will be evolved into RETRIBUTION.
Legacy servers not affected by the Evolution – Aranzeb, Kyrios, and Kraken in North America and Shatigon and Eanna in Europe.
Our Fresh Start servers – Reckoning, Vengeance, and Prophecy – will also not be affected by the Evolution.
Here are our current dates for everything remaining in the Evolution process:
September 7-9th: ArcheAge will be unavailable as we perform Evolution related maintenance.
September 9th: Europe and North America will be brought back online at separate times. During these periods, we will launch a single server at a time in order to control server loads and give everyone a chance to log in. AFK kick will be enabled on Evolution worlds. During this time there may be queues on Evolution worlds due to the number of players attempting to log in at once.
We will be disabling construction during the following times:
North America – Down on September 7 at 12:00 PM PDT. Up on September 10 at 12:00 PM PDT.
Europe – Down on September 7 at 2:00 PM UTC. Up on September 10 at 2:00 PM UTC.
Forum Changes
We'll also be evolving the server subforums so you can get to know your new communities!
Conviction
Thunderwing
Tempest
Retribution
With the new AH clusters, we're also merging the non-FS NA subforums together.
– The ArcheAge Team