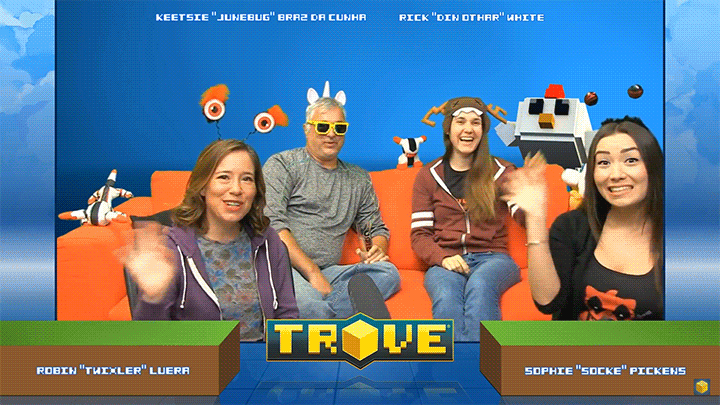 If you missed our Trove livestream this week you will have to live with that guilt for the rest of your life – or, until you watch this high production value reenactment!
We livestream just about every Friday at 12:30 PM PDT (7:30 PM GMT) so set those calendars to avoid missing any future episodes.
This week we talked about:
Two very busy weeks vising GamesCom in Germany and PAX West in Seattle.
This was our first PS4 show so we visited some awesome club worlds created by our amazingly creative community.
Answered questions from players.
Lots of giveaways!
There is going to be a ton of info coming about our upcoming changes to clubs so tune in each week – same Trove time, same Trove channel!