DLC
anchor 1

Unleash the incredible power of these ancient and powerful Souls. Includes a runic damage dealer, a frigid healer, a shadowy killer, a boisterous fighter, and a sorcerer with complete mastery over fire and water!
Smash conventions with 4 Souls born for war against the fabled Storm Legion. Includes a scythe-wielding melee mage, flame-throwing gadgeteer, devilish healer, spell-slinging warrior, plus a portal generator and companion pet!
Cleric – Runeshaper Soul (Ranged DPS/Support)

Mage – Frostkeeper Soul (Single-target Healer)

Rogue – Shadeborn Soul (Dual-target Melee DPS)

Warrior – Warchanter Soul (Single-target Healer)

Primalist – Maelstorm Soul (Ranged DPS)
Buy Now
Cleric – Defiler Soul (Support/Healer)

Mage – Harbinger Soul (Melee DPS)

Rogue – Tactician Soul (Support)

Warrior – Tempest Soul (Ranged DPS)

Brevanic Portal Generator (Instant Travel)

Mini Regulos Companion Pet
Buy Now
Cleric – Oracle Soul (Support)

Mage – Arbiter Soul (Tank/Support)

Rogue – Physician Soul (Healer)

Warrior – Liberator Soul (Healer)

2 Additional Equipment Slots (Earrings)

Planewalker: Water (Gear Unlock)

Exclusive Nightmare Tide Bag Slot

Dimension: Shadow Scion

Bloop the Jellyfish Companion Pet

Nightmare Cosmetic Weapons

Unlimited Nightmare Black Dye
Buy Now
Prepare for a walk on the wild side! The Planetouched Wilds DLC includes the Primalist Calling, War Beast Mount, and more. Unleash the powers of Fury and Cunning as you stalk fresh prey across Telara.
Primalist Calling (Includes 6 Souls; Tank, DPS, and Heal)

Primal War Beast Mount

Primalist's Ovog Ceremonial Garb

Khar Warfront Announcer

Zendi Pet & Minion Card

Cloak of the Great Wheel

Primalist Portrait Frame

Ascended Primal Trinket

+1 Character Slot (Max 13)
Buy Now
Storm Legion DLC

Nightmare Tide DLC

Planetouched Wilds DLC

Cobalt Thresher Mount (usable on land and in water)

Additional Bank Vault Slot

Additional Minion Slot (Max 6)

Manugo League Membership

Planewalker's Call

Nightmare Portrait

30 Days of Patron Status
Buy Now
Experience The Best Of Rift
Enrich your adventures through the vibrant and vast realms of Telara by becoming a Patron! As a RIFT Patron, you'll enjoy the fullest game experience in addition to a huge range of exclusive benefits.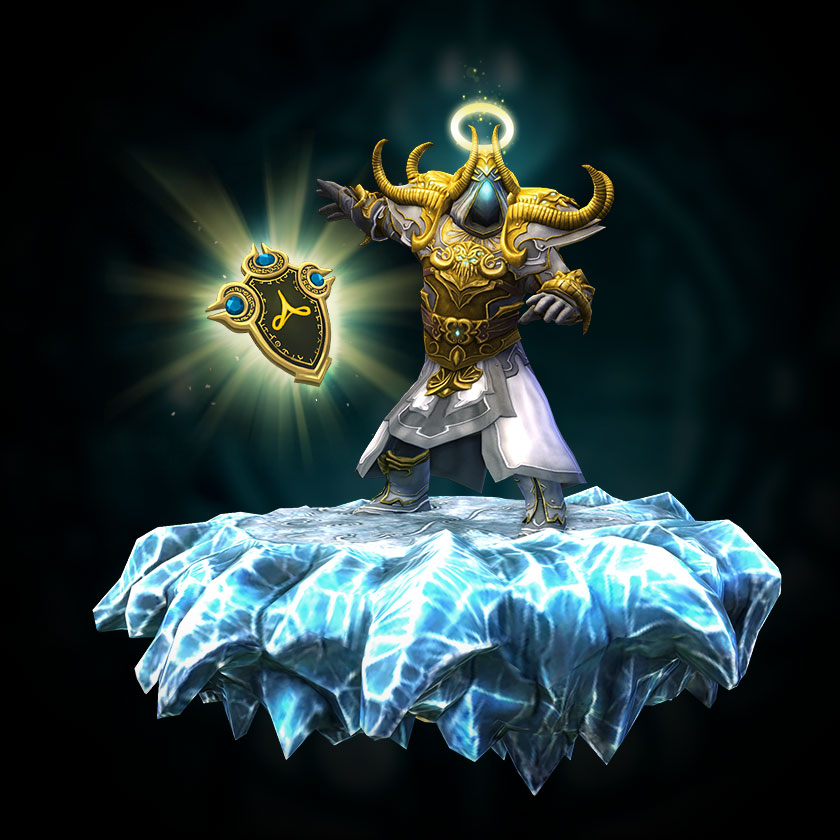 AFFINITY LOGIN REWARDS
Gain powerful new rewards and bonuses just for logging in to RIFT!
Every day that you log in to RIFT, you'll receive 5 Affinity Points. Continue your adventures throughout the day, and earn up to 3 additional Affinity Points just for playing.
Exchange your points for epic rewards, including dream orbs, fishing poles and lures, and a collection of rare mounts – including a Tarken Glacier Mount, only available through Affinity.
Patron Benefits
Our Patron subscribers get store discounts, extra Loyalty rewards, and an enormous variety of bonuses to their currency, mount speed, and experience gains. On top of that, Patrons have enhanced log-in rewards through Affinity and exclusive access to chests with chances at premium items!
As a Patron, not only will you have a permanent discount on any purchases made with Credits at the RIFT Store, you'll also have a ton of bonuses to in-game currencies and rewards!
STORE DISCOUNT Get 10% off all purchases made with Credits in the RIFT Store.

EXTRA CURRENCY Earn +15% currency (always on).

BONUS TOKENS 40% boost to RIFT currencies like Abyssal Crusader's Marks (dungeons), Fragments of Madness (raids), Grandmaster Craftsman's Mark, and more!

LOYALTY Earn more veteran rewards the longer you subscribe.
Reap greater rewards in your adventures throughout Telara with Bonus Supply Crates, higher chances at Marvelous loot, and extra opportunities for wealth and loot!
BONUS LOOT Get a free Supply Crate each week.

MARVELOUS LUCK Get an increased chance for Marvelous loot from Supply Crates!

ARTIFACT TRACKING Reveal artifacts on your minimap for 30 minutes each day!

EXTRA DAILY QUESTS Get +10 to your Daily Quest limit!

WEEKLY BONUS CHARGES +3 Bonus Reward Charges for Random Dungeons and Warfronts each week.
Empower your Ascended with exclusive abilities and enhanced experience, notoriety, and reputation gains!
PATRON'S RADIANCE Let your inner nature shine with a special, Patron-only cosmetic ability!

BONUS EXPERIENCE 40% XP boost helps you level faster to 60 and beyond. Toggle it off if you'd rather take it slow!

NOTORIETY 40% boost to reputation gains.

FAVOR & PRESTIGE 40% boosts to PvP XP and currency.

OVERLORD Your Minions love a good Overlord, earning +5% XP on each of their Adventures!
Make your travels through Telara easier with faster mounts, priority queueing, and worldwide access to Porticulums, bankers, and trainers!
PATRON FAST PASS Teleport on the go without a Porticulum (no matter where you are!) once every 30 mins.

PATRON SUMMONS Instant access to your Banker, Guild Banker, and Trainer.

MOUNTED COMMAND Travel faster with +10% Mount Speed, +25% faster mounting, and -5% chance to be dismounted.

PRIORITY QUEUE Move to the front of the line when your shard is full.
Non-recurring Patron Passes are available in-game! Visit the RIFT Store for instant access to Patron benefits for 15 or 30 days.
Credits & REX
anchor 4
Credits
Looking for new mounts, gear, companion pets, bag slots, and more? Stock up on RIFT Credits and visit the in-game Store to browse a huge variety of special items and services. As you spend Credits, you'll earn special Loyalty Rewards, and you can even use Credits to gift items to a friend!
REX
REX is an item that grants RIFT Credits and Loyalty when opened in-game. You can trade or sell them to other players for Platinum (game currency) – check the auction house in RIFT to see the going Platinum price per REX!
---