On the new frontier, it's survival of the fittest – or at least the best-armed. A smart ark hunter shoots first and asks questions later when encountering these creatures.

---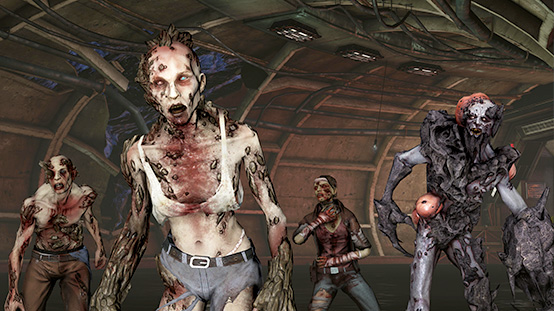 The Afflicted
The Afflicted are victims of a viral hemorrhagic plague that devastated communities up and down the coast. These once-peaceful farmers and townspeople have been turned into mindless aberrations fueled by a feverish impulse to destroy everything in their path. Though Eren Niden discovered a cure, the roving bands of Afflicted that stalk the Bay Area are beyond saving.

---
Dark Matter
Known as the Shkathe Nado in the Castithan language, Dark Matter is a commando unit that was once a part of the Votanis Collective's army. Their whereabouts after their participation in the Battle of Defiance is unknown.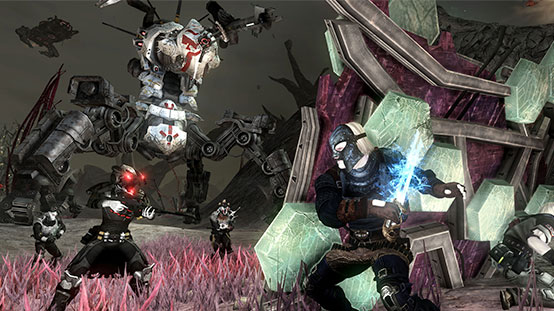 ---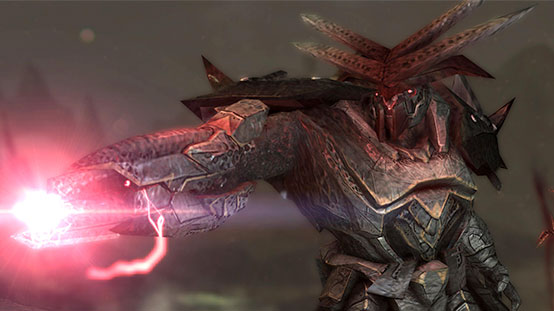 The Volge
The Volge are a world-conquering species believed to have been left behind in the Votanis System. Their emergence on Earth comes as a surprise to humans and Votans. The Volge have no allies, and the motives for their swift and brutal strikes remain a great mystery. They appear in raids to collect ark debris that has fallen from the sky, dragging their prizes down to their underground colonies.

---
The Mutants
The Mutants are a new threat that have risen from the ashes of war-ravaged ruins and abandoned military bases. These near-mindless and mutated monstrosities were once human soldiers, scientists, and powerful Bio-Marines of the Earth Military Coalition, mankind's defunct global guard against extraterrestrial invaders.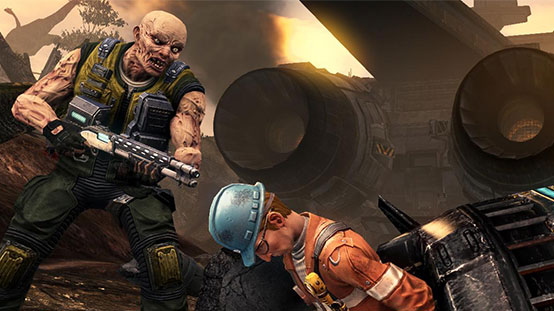 ---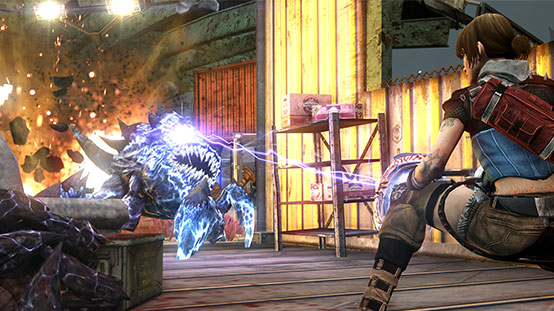 Hellbugs
Voracious, chitinous creatures that spawn from hives deep below the Earth's surface, Scylla Formicida – or "hellbugs" as they've been labeled by human and Votan alike – were created from the terraforming processes that ravaged Earth. They are neither truly Votan nor terrestrial in origin, bearing characteristics from a variety of species across multiple planets.

---
Raiders
The Raiders are a large interspecies horde of lawless scavengers and cannibals that terrorize the outlands of the post-arkfall world. They prey upon frontier towns, pillaging them of their resources and killing or enslaving the helpless residents. Usually nomadic, a large number have invaded the Bay Area, seizing land in Madera and Sausalito.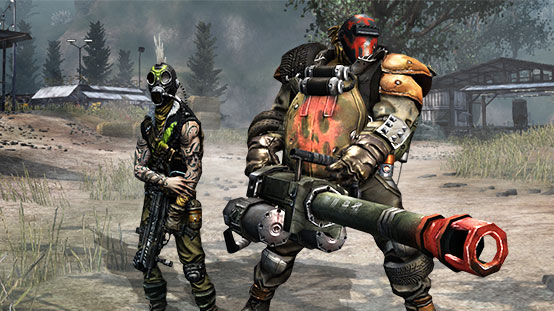 ---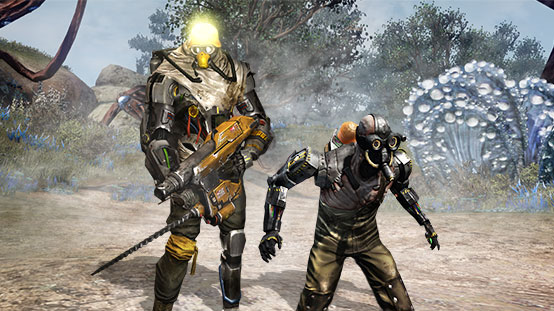 Ninety-Niners
Once human, the members of the Muir Union Mining company are now crazed cyborgs. In their quest for ever greater productivity and vast quantities of raw gulanite and other minerals, they have sacrificed their humanity, now more machine than man. Cybernetic limbs and organs provide them with super-human strength and power.

---
Scrappers
The scrappers are hostile robots constructed from scrap metal and salvaged technology. Containing partial sentience, these piecemeal machines exist around old Earth ruins such as those found in San Francisco. Usually performing rudimentary salvaging tasks, scrappers have recently displayed hints of a higher level of artificial intelligence directing their actions.